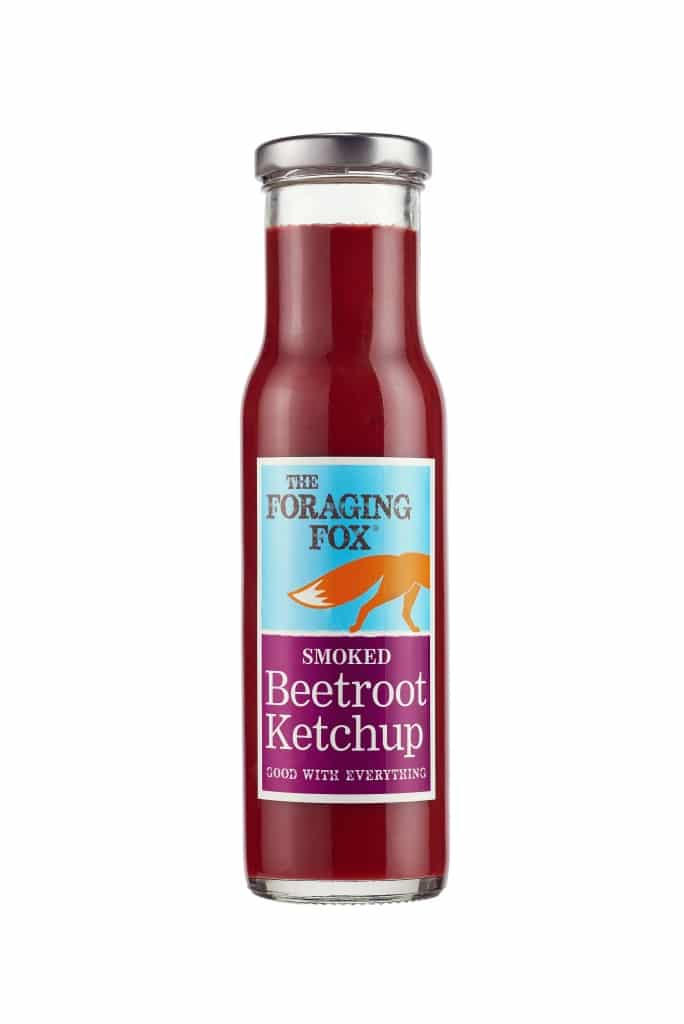 Two new all-natural innovative sauces have joined The Foraging Fox's original Beetroot Ketchup.
Described as striking the perfect balance between beetroot's sweet earthy tones and a subtle smokiness, The Foraging Fox's Smoked Beetroot Ketchup has a rich smoky flavour, ideal for barbeques.
"Our Smoked Beetroot Ketchup has been a real labour of love," explains co-founder Frankie Fox. "Getting the recipe right and remaining true to our original core ingredients was a challenge. This meant experimenting with different types of wood and smoking methods to achieve the best result. At the heart of our brand is an adherence to all natural ingredients, so artificial additives were never an option. We're delighted with Smoked – it's a real triumph, with just the right level of intensity to complement the beetroot and apples. It's a wonderful sultry addition to The Foraging Fox family."
The other addition to the range is the brand's Hot Beetroot Ketchup, said to deliver a pleasing, lip-tingling heat. The subtle chilli-infused beetroot is combined with the earthy warmth of horseradish for a complex, sophisticated flavour.
All The Foraging Fox ketchups are 100% natural with no artificial flavours, colours or sweeteners, and are allergen- and gluten-free and Vegetarian Society approved.