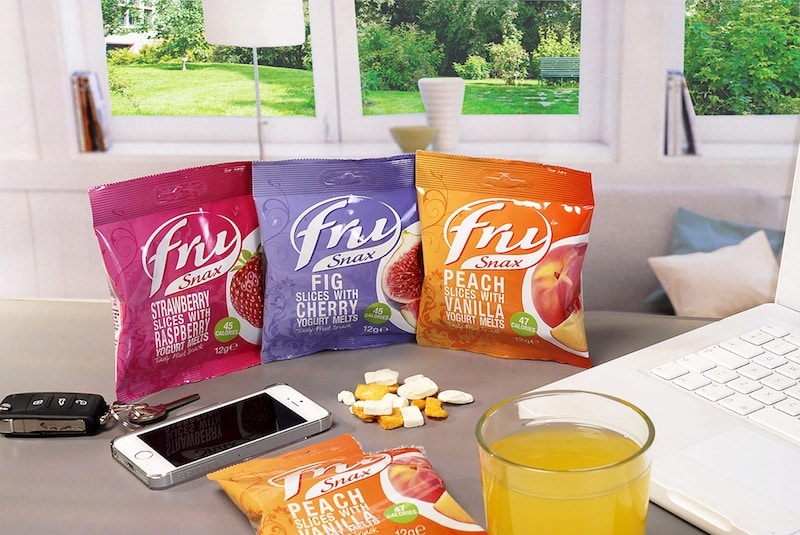 The Premium Snack Company has launched Fru Snax, the first snack range containing freeze-dried yogurt combined with real fruit slices.
The range currently features two varieties – Peach Slices & Vanilla Yogurt Melt and Fig Slices & Cherry Yogurt Melt – with a third, Strawberry Slices & Raspberry Yogurt Melt, to launch in the near future.
The snacks come in small squares that melt in the mouth, and each bag contains less than 50 calories. The snacks are designed to appeal to people who are weight conscious, eat on the go and are looking for something that's tasty and indulgent but healthier than a traditional snack food.
"Fru Snax also provides many of the benefits derived from the freeze-drying process such as a much longer shelf-life and fruit that maintains its taste, essential nutrients, colour and appearance," explains David Street, a spokesman at The Premium Snack Company. "Additionally, the live cultures in the yogurt are preserved in such a way that they can come back to life when they are consumed, so adding a really unique health benefit from a snack line."
The snack range comes hot on the heels of the company's Nothing But freeze-dried vegetable snack range launching on the UK market.