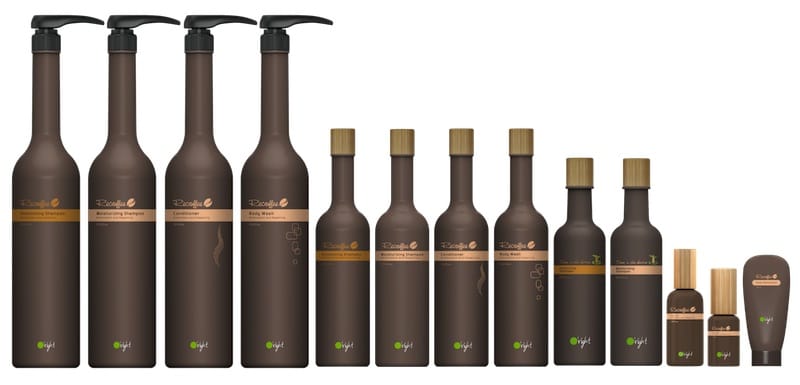 Carbon-neutral cosmetics brand O'right has launched a revolutionary hair care brand, Recoffee, made with recycled coffee grounds.
The grounds are collected from cafes and stores across Taiwan and each bottle contains a minimum of 98% natural ingredients and grounds from 16 cups of coffee.
Caffeine is used to stimulate the hair shaft and is said to help it grow faster by blocking the effects of DHT, a chemical which damages hair follicles. The hair care products are enriched with 100% Recoffee oil which is extracted from the grounds to leave hair nourished and glossy.
The current range comprises: Moisturizing Shampoo for dry and damaged hair; Volumizing Shampoo to cleanse and nourish; Conditioner to repair and create healthy volume and shine; and Hair Oil with added organic silicone to repair dry ends and create a protective membrane on the hair.
The 250ml Recoffee Shampoo 'tree in a bottle' container is composed of biodegradable material and has coffee seeds built into the base so grows into a tree when planted.
Recoffee products are free from environ hormones, parabens, sulphates, phthalates, formaldehyde thickeners, colourants and EO derivatives.