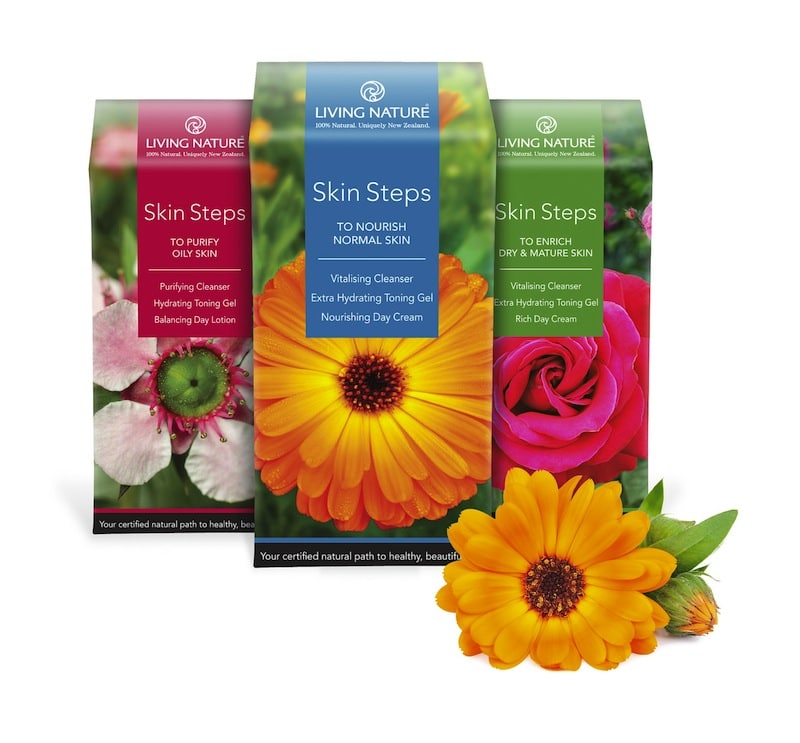 New from New Zealand skincare brand Living Nature comes the Skin Steps range, comprising three specifically targeted box sets containing the three steps skin needs for everyday natural care.
The sets – Skin Steps to Purify Oily Skin, Skin Steps to Nourish Normal Skin, and Skin Steps to Enrich Dry & Mature Skin – each contain a 50ml cleanser, hydrating gel and moisturizer and represents a substantial retail saving of between £16-£18.50 when compared to burying the same products individually.
The convenient product sizes make the sets ideal for holidays, weekends away, the gym or for use at home.
The  mild cleansers utilize kumerahou, nature's gentle soap; the hydrating toning gels contain super hydrator Harakeke Flax Gel to replenish and retain moisture; and the moisturizers use New Zealand's active botanical ingredients including antioxidant-rich totarol.
The Skin Steps sets also contain a skin type care card and two sample products to introduce additional complementary products within the Living Nature range.
The three sets replace Living Nature's Skin Essential Packs and are distributed in the UK by Botanical Brands.