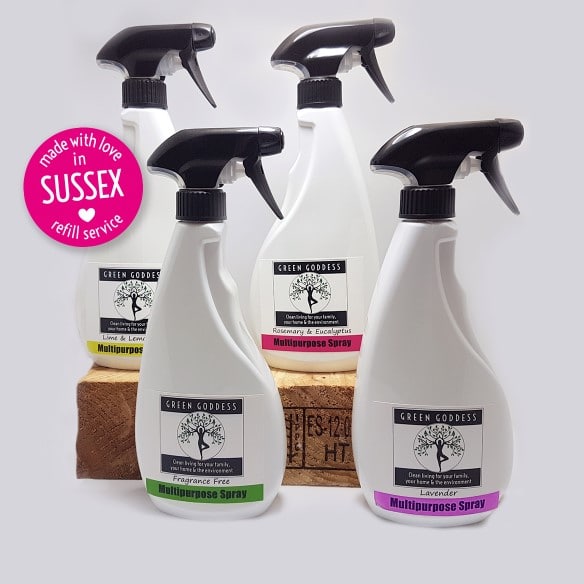 Sussex-based, ethical brand Green Goddess recently launched to offer customers effective, non-toxic, plant-based cleaning solutions that are designed to feel luxurious to use yet are environmentally friendly.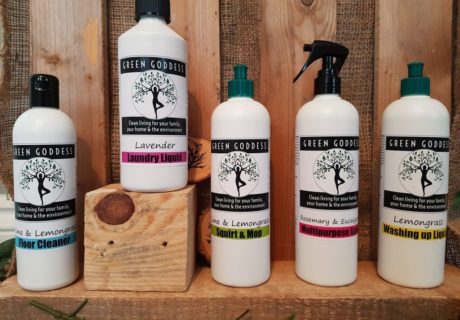 The range includes a Multipurpose Spray and Concentrate both available in four varieties – Lavender, Fragrance-Free (suitable for granite), Rosemary & Eucalyptus and Lime & Lemongrass – as well as a Lavender Laundry Liquid, Lime & Lemongrass Squirt & Mop, Lemongrass Washing Up Liquid and Lemon Dishwasher Liquid.
The brand also offers two room sprays: the Polite No2 spray – a bathroom fragrance to be sprayed directly into the toilet and in the air to contain smells; and Ylang Ylang & Geranium Room and Linen Spray – a room fragrance which can also be sprayed directly into the tumble dryer.
The products contain no sulphates, petrochemicals, SLS/ALS/ALES, phosphates, enzymes, chlorine bleaches or brighteners, and unlike many other green cleaning ranges, says the brand, they are also free from synthetic fragrances.
Hand-produced in small batches, the sprays and liquids are fragranced with essential oils such as lavender and eucalyptus in a bid to harness nature's antibacterial and antifungal properties.
All the products are cruelty-free, the ingredients are UK-sourced, and local suppliers are used where possible. All the products are available in large quantities so retailers can provide customers with a refill service.
Green Goddess donates 5p from every 500ml bottle sold to Emerge for Africa.