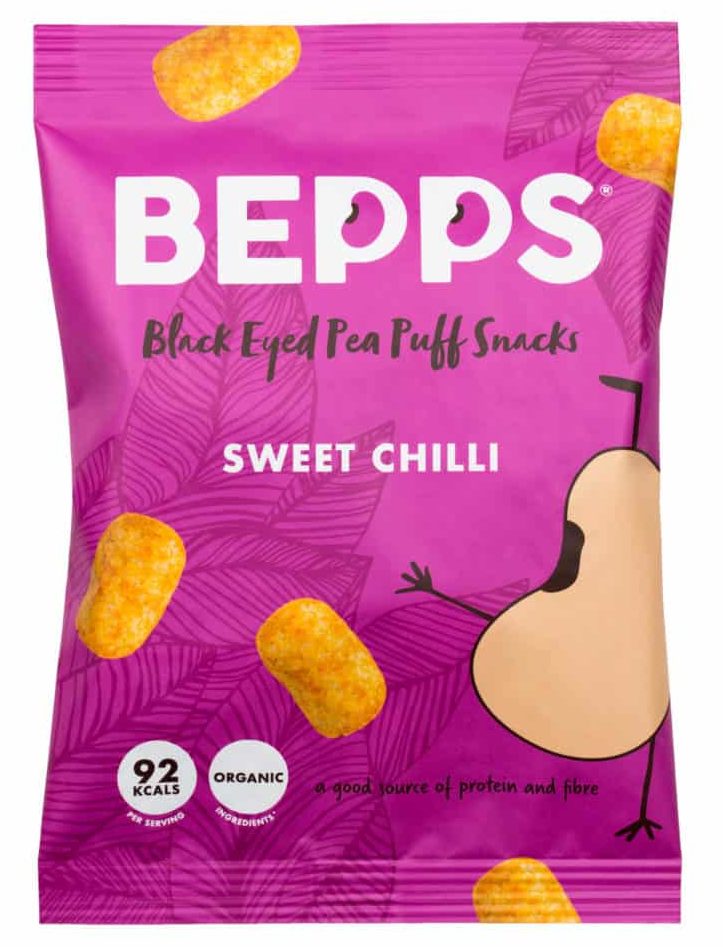 Organic and vegan snack brand BEPPS has introduced the UK's first range of Black-Eyed Pea Puffs to meet the growing demand for innovative and healthy snack options.
BEPPS are available in three SKUs – Sweet Chilli, Sea Salt & Black Pepper and Cheese Flavour – and at less than 95 calories per pack, the snacks have half the calories of a traditional packet of crisps.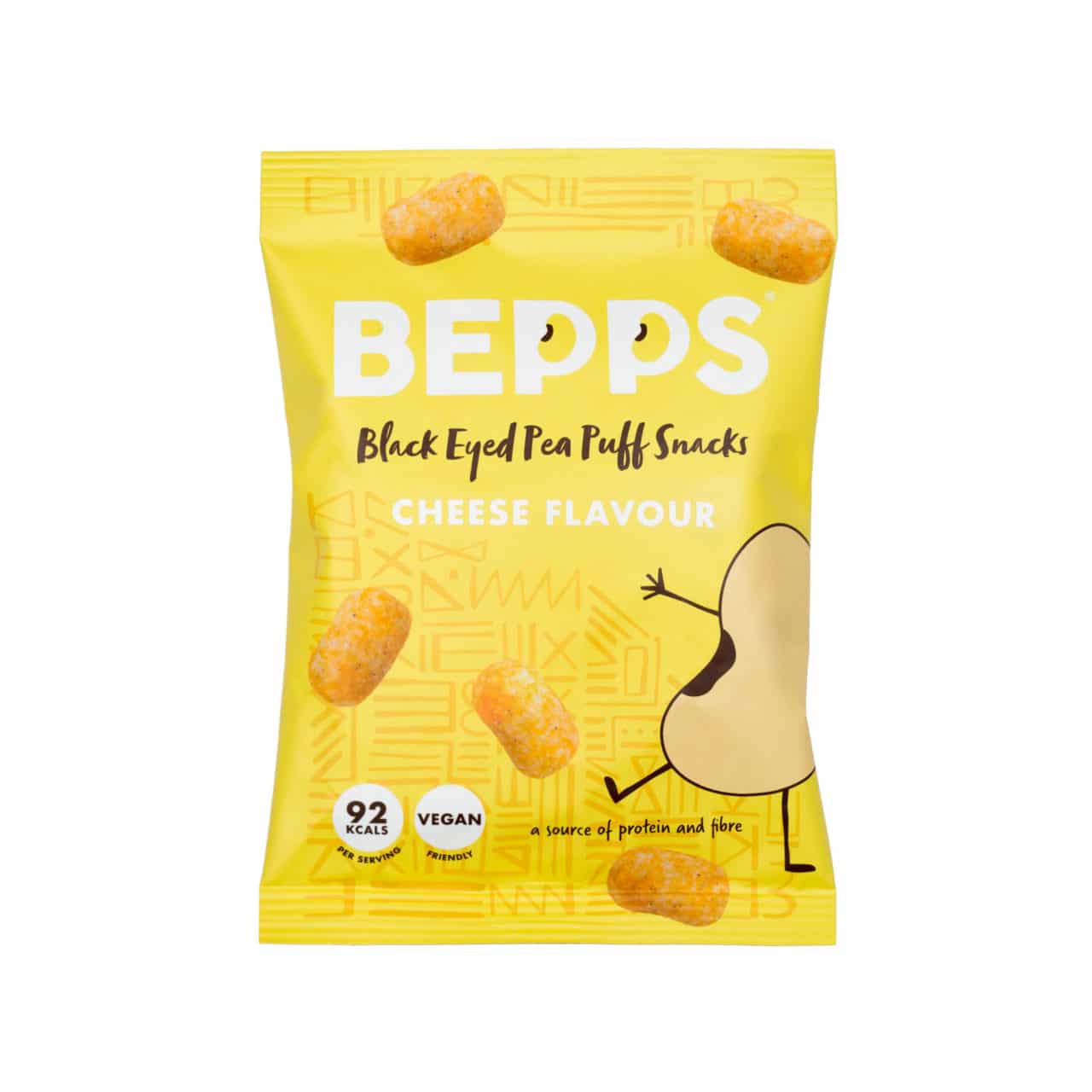 Packed in brightly coloured bags, the puffs are a good source of protein and fibre and contain calcium and vitamin A. They are free from gluten, GMOs and MSG.
BEPPS founder Eve Yankah says: "We are delighted to launch BEPPS organic Black-Eyed Pea Puff snacks and bring a brand new offering to the nation's snack category with this exciting UK first. Healthy snacking is on the rise. More British consumers than ever are looking for innovative and balanced alternatives that do not compromise on taste and flavour."
BEPPS are made from organic black-eyed peas sourced directly from local farmers in South America and West Africa. The brand also supports British manufacturing, with every pack being produced in the UK.
This year, BEPPS is supporting Great Ormond Street Hospital by offering complimentary packets of BEPPS to the children and their families at the hospital and also donating 10% of its sales to the cause.