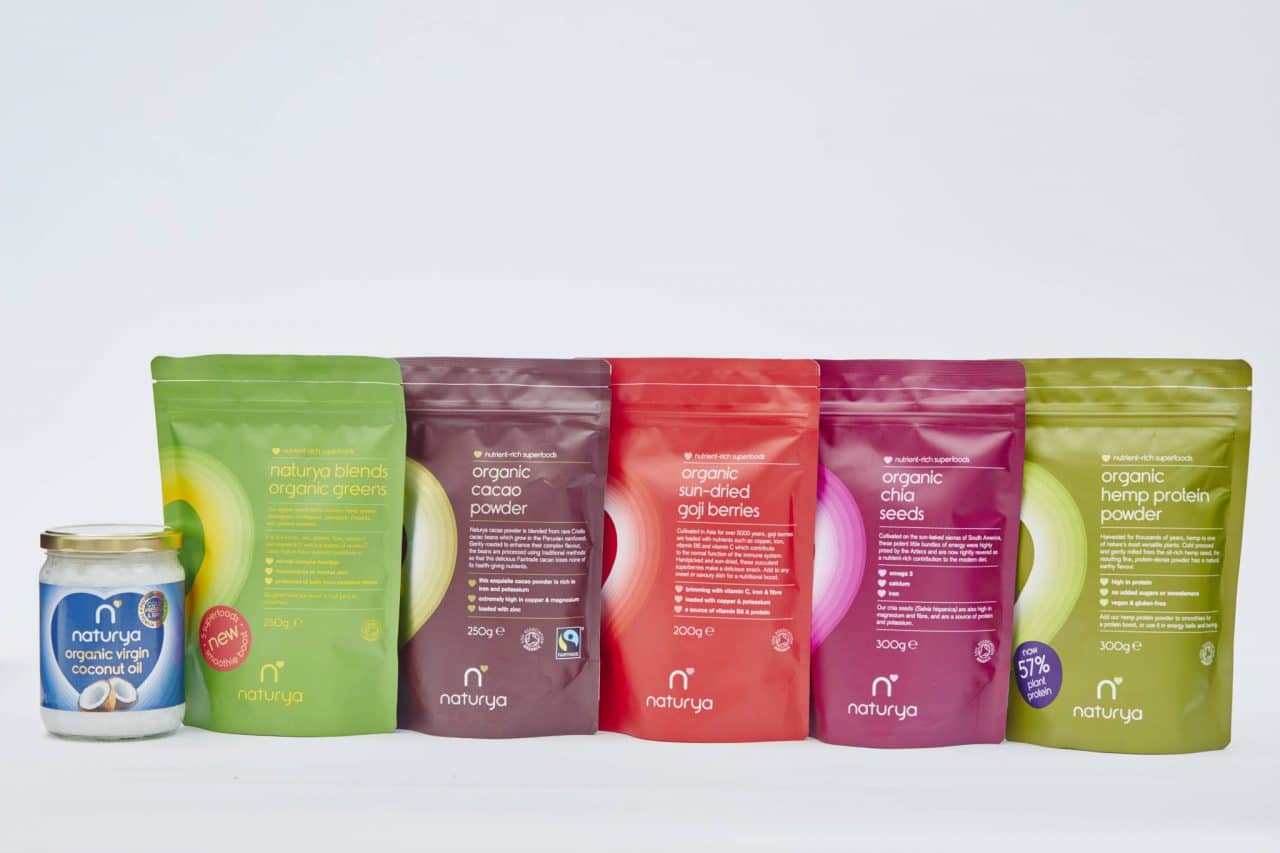 Following the appointment of Ali Wilde as marketing director, Naturya is launching a Super 6 campaign to specifically highlight six of its superfoods: Hemp Protein Powder, Sundried Goji Berries, Chia Seeds, Greens Blend, Fairtrade Cacao Powder and Organic Coconut Oil.
"We are on a mission to help consumers proactively manage their health through their nutrition," explains Wilde. "Naturya's Super 6 campaign focuses on the key superfood ingredients people can easily use every day to boost their health naturally."
The campaign introduces Organic Coconut Oil, Fairtrade Cacao Powder and Organic Sundried Goji Berries to the brand's range and will be available to health food stores in December.
The launch is being supported with a major in store competition between January and March to win a holiday to each source of the Super 6 – Sri Lanka, New Zealand, Peru, Argentina and China.
Window and in-store point of sale kits will be available to all independent stores stocking Naturya.