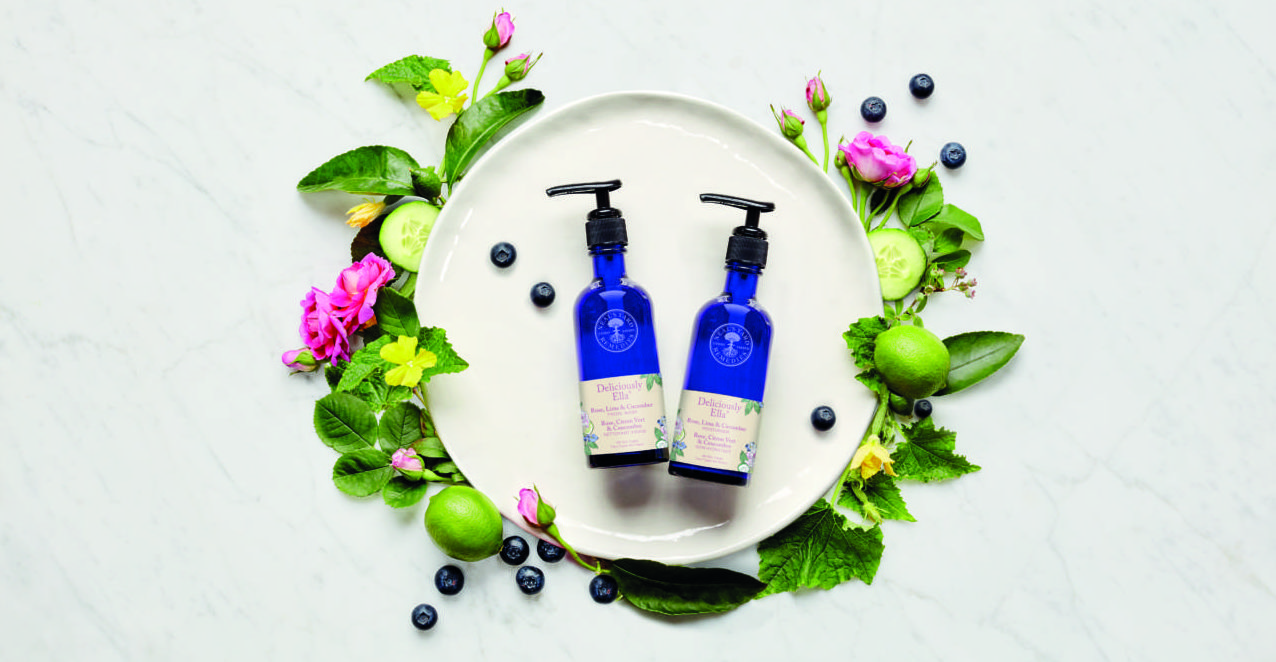 Neal's Yard Remedies and popular natural food blogger Deliciously Ella (Ella Mills) have teamed up to create a new skincare collection.
The initial products comprise Rose, Lime & Cucumber Facial Wash and Moisturiser, both formulated with organic rose and lime essential oils infused with cucumber water, blueberries, acai and turmeric.
Lime is included for its astringent properties to help tone the skin; rose helps balance, hydrate and nurture the skin; blueberry oil is a potent antioxidant; cucumber water helps moisturise and refresh; acai provides antioxidants, vitamin C and essential fatty acids; while turmeric helps to leave the skin even-toned and soft.
"As I became more conscious about what I was putting into my body, I started thinking more and more about what I was using on my skin," explains Ella Mills. "If my recipes contained only the best ingredients, why shouldn't my skincare? With this in mind, I wanted to create a line of natural skincare products that made looking and feeling your best as easy as possible. I've always loved Neal's Yard Remedies, so working together was the natural choice. I'm so excited to launch my new Rose Lime & Cucumber Collection, a simple daily skincare routine which is packed with some of my favourite organic ingredients to help every skin type achieve a naturally radiant glow."