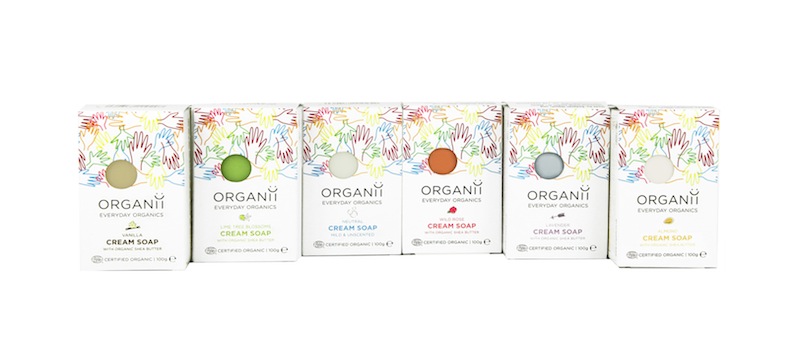 UK natural and organic skincare distributor Pravera has launched its own brand of certified organic personal care products, ORGANii.
ORGANii aims to provide a comprehensive and affordable offer, launching with 19 products comprising six Cream Soap bars, including Wild Rose, Lime Blossom and Vanilla varieties; four Liquid Soaps, including Rose and Citrus; six Shower Gels including Aloe Vera & Bamboo and Argan; and three types of Organic Cotton Plasters.
The range was developed after Pravera founder and MD Graeme Hume spotted a gap in the market for stylish, high quality natural and organic products that offered value for money. "I've always been passionate about bringing ethical, natural and organic brands to the UK and Irish market and it's very exciting I've been able to use this experience to develop my own brand. ORGANii is a stylish range of everyday organic products at an affordable price point. My experience tells me that both retailers and customers appreciate certified natural and organic products that have a competitive price point, so I wanted ORGANii to tick those boxes."
All soaps and shower gels are ECOCERT certified and the plasters carry the ICEA logo.
"There are currently no other brands on the market that offer certified organic cotton plasters, so our ORGANii plasters are truly different and unique," explains Hume. "When you know that traditional plasters can contain synthetic plastics and glue, polyurethane (a synthetic resin) and even latex, which can irritate the skin, it is worth considering a more gentle and organic option."
Retail prices range from £2.65 to £5.95.