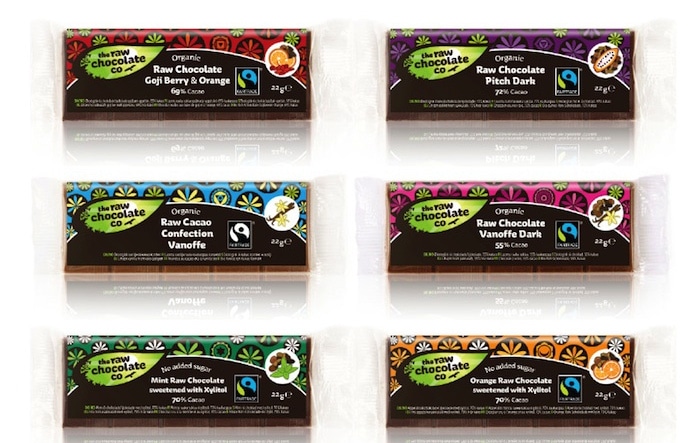 The Raw Chocolate Company is rebranding its 22g raw chocolate bars with organic and Fairtrade logos and livery.
The company's Kristopher McGowan explains that the aim of the rebrand is to focus more clearly on the products' organic and Fairtrade credentials and to include EU languages for the company's main markets outside the UK.
It will also bring all the ranges together in terms of colours and branding so they are all in line with each other.
The 22g raw chocolate bar range comprises Goji Berry & Orange, Raw Cacao Confection Vanoffe, Pitch Dark, Mint, Orange and Vanoffe Dark.
"There are a few secret messages in the design as well," hints McGowan, "but I can't tell you what they are, you have to find them."
Now there's a challenge…