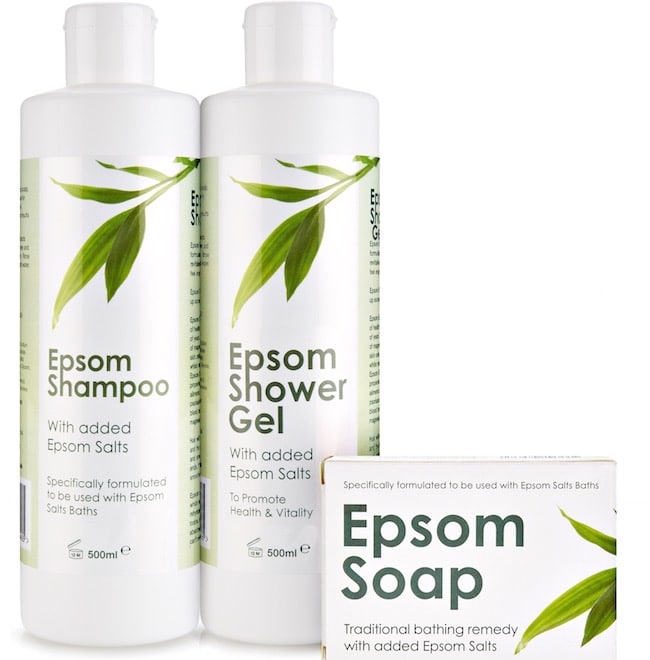 The Epsom Salts Company has developed a brand new range of toiletries based on the age-old bathing remedy Epsom salts (magnesium sulphate), to complement its bathing salt offering.
The new offer comprises a shower gel, shampoo and soap, all of which are rich in minerals that help heal skin ailments such as eczema, acne and psoriasis, stimulate blood circulation, detoxify the body and restore magnesium to the body's cells.
The Epsom Shower Gel has been formulated to cleanse and revitalize skin, with the rich concentration of magnesium helping remove dead skin cells and clear impurities while retaining skin moisture.
Epsom Shampoo has been developed to help soak up excess oil from the hair while repairing and strengthening heat-damaged ends, leaving it looking and feeling fuller and softer. It's particularly good for smoothing the frizz out of curls.
Epsom Soap helps to heal problematic skin while stimulating blood circulation and restoring magnesium to the body's cells.