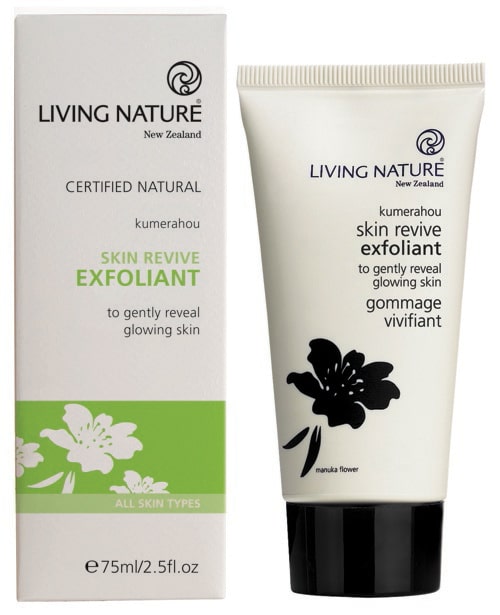 Botanical Brands has launched Living Nature's new Skin Revive Exfoliant product – a two-in-one cleanser and exfoliant which aims to reveal healthy, glowing skin in just two minutes.
The fast-acting exfoliant is described as gentle and effective and is suitable for all skin types but particularly mature, acne-prone or sensitive skin.
Skin Revive Exfoliant is formulated using botanicals from New Zealand combined with natural wax microbeads. The 'hero' ingredient is kumerahou, often referred to as nature's soap, which cleanses the skin while helping lock in moisture. Rich in phyto-saporins, kumerahou also provides strong antimicrobial protection.
Jojoba and candelilla wax beads are used to gently lift keratinized dead skin cells from the skin, helping to stimulate health cell renewal. These natural beads are non-irritating and smooth so won't damage skin and they are also biodegradable. Living Nature supports the Beat the Microbead campaign to reduce the quantity of plastic microbeads used in bodycare products.
In-store materials are available from Botanical Brands to support the launch.