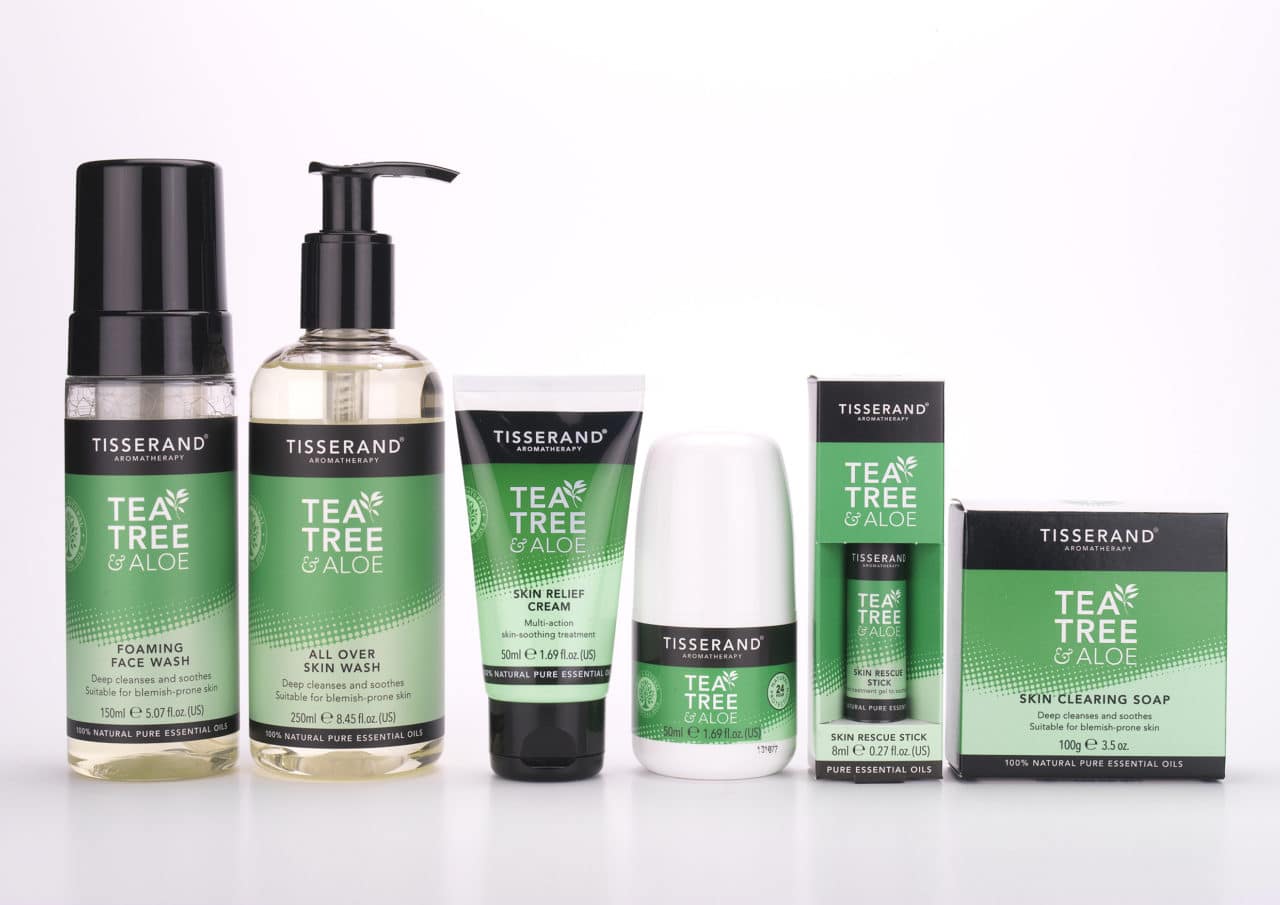 Tisserand Aromatherapy has created a new Tea Tree & Aloe Vera cleanse and care collection suitable for all the family and every skin type.
Packaged in recyclable plastic, the six-strong range is made with 99% naturally derived ingredients designed to help cleanse and care for the skin without irritation. Tea tree essential oil keeps blemishes and breakouts at bay while soothing aloe vera extract calms any flare ups and acts as a moisture tank, refuelling any areas that are dehydrated and dry.
Alongside the two hero ingredients, grapefruit, lemon and ho wood 100% natural pure essential oils have also been added to the blend to keep skin feeling and looking fresh.
The collection comprises:
Foaming Face Wash – a gently foaming formula which transforms into a creamy solution when pumped from the bottle to deliver deep cleansing results and leave skin feeling refreshed and nourished
All Over Skin Wash – a body wash that purifies, balances and deep cleanses skin and is perfect post-workout and for hormonal breakouts on the back and chest
Skin Clearing Soap – a pure vegetable soap that sweeps away bacteria without drying out the skin and visibly reduced pores
Skin Relief Cream – a natural rescue cream featuring eucalyptus and jojoba for minor skin irritations and blemishes
Skin Rescue Stick – a targeted treatment gel using the natural astringent properties of witch hazel to soothe and calm minor blemishes and skin irritations
24-Hour Deodorant – a skin-friendly and easily absorbed deodorant using a specialist deodorizing agent derived from natural sources to reduce odour and glycerine to hydrate and moisturise the skin.