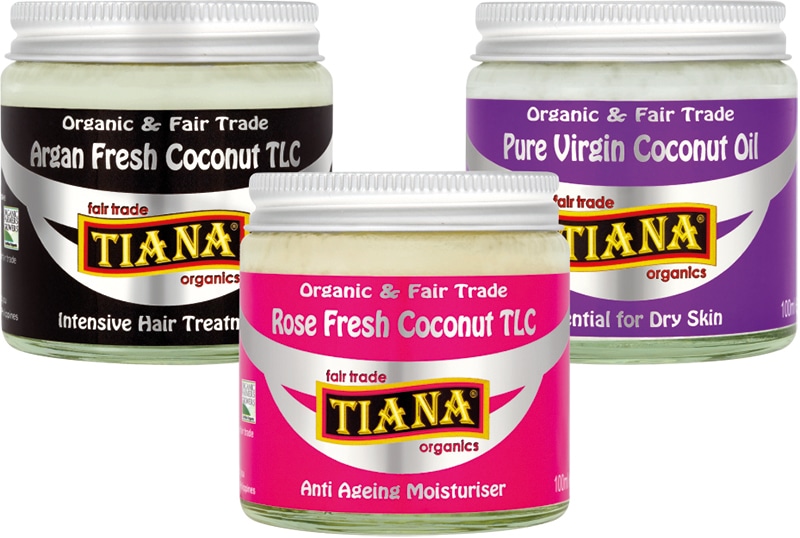 TIANA Fair Trade Organics has entered the natural beauty arena, developing a range of three organic body and haircare products under the Beauty Sensations name, based on 100% raw organic, cold-pressed coconut oil.
The TIANA Rose Fresh Coconut TLC Anti-Ageing Moisturizer is formulated to reduce fine lines and wrinkles and deeply condition, smooth and hydrate skin by combining raw coconut oil with Rosa damascena essential oil and fresh coconut butter.
TIANA Argan Fresh Coconut TLC Intensive Hydration Treatment for Hair aims to repair damaged hair using a combination of coconut oil and butters together with cold-pressed virgin argan oil from Morocco. It can also be used to treat common scalp problems as the product is high in lauric acid which has anti-fungal and antibacterial properties.
Lastly, TIANA Pure Virgin Coconut Oil Essential for Dry Skin is simply pure virgin organic coconut oil which naturally has valuable moisturizing properties to soothe skin and help with a radiant complexion.