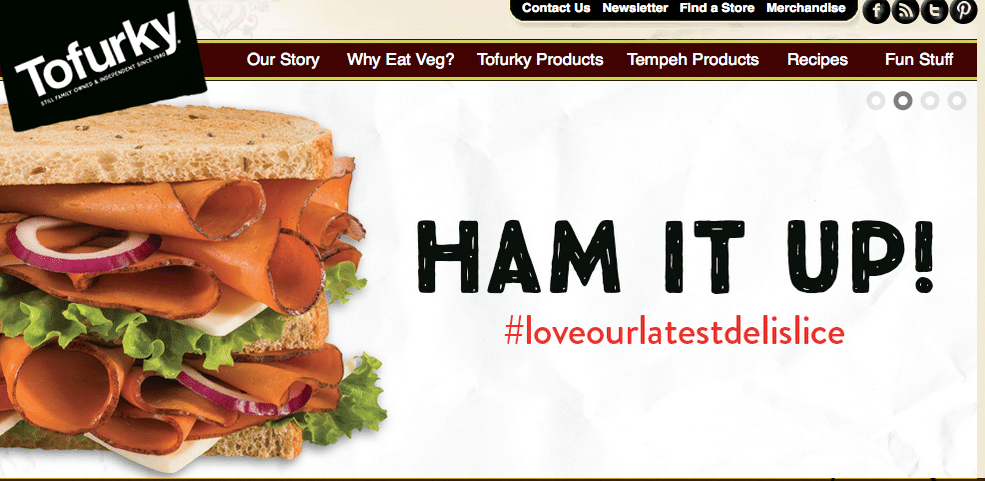 US meat alternative brand Tofurky has launched in the UK with a range of chilled vegan deli slices and sausages made from organic tofu, as well as organic tempeh products.
Aiming to cater to the meat reducer market as well as vegetarians and vegans, the brand's UK offer will include Oven Roasted, Hickory Smoked and Smoked Ham-Style Deli Slices; Artisan and Gourmet Sausages in Spinach Pesto, Chick'n & Apple, Italian and Kielbasa varieties; and Smokey Maple Bacon Tempeh.
The family-owned business was established in 1980 and since then, says company chairman Seth Tibbott, "the Tofurky team has worked hard to craft a vegan range that is both healthy and delicious, yet free from GMOs, cholesterol, non-kosher ingredients and anything animal-related.  There's no bull here!
"That said, we're serious about creating versatile and believable food which does good for the body, environment and animal friends alike.  It's all we're about and we can't wait to share Tofurky with UK retailers.
"Britain is the birthplace of the modern vegetarian movement, and we are delighted to have the opportunity to introduce Tofurky to such an informed and sophisticated market."
The Tofurky range is available through Marigold, Essential, Rainbow, CLF and The Health Store.