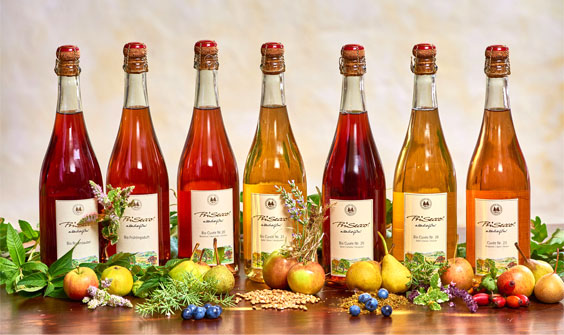 Originally launched in 1998, Vintage Roots' own-label organic wines have undergone a redesign and have been renamed as Organic Roots Blanc and Rouge in celebration of the brand's 30th anniversary.
Vintage Roots director Neil Palmer commented: "We're delighted with the new look for these wines, which do justice to the great wine inside. We've been working with these producers for many years, and they themselves have both been organic for over three decades. The new back labels highlight our use of carbon offsetting and renewable energy, as well as showing the Vegetarian Society logo."
As well as the redesign, the brand has introduced something completely different in the shape of two organic Pri-Secco non-alcoholic sparkling fruit, herbal and spice drinks from Germany.
Cuvée No 25 is a base of heritage apple and pear varieties, with hawthorn and blackcurrant, along with freshly gathered Douglas Fir tips, sloes and spices. Aromas are abundant, says the company: stewed plum and elderberry with following intense and zesty flavours of sour cherry and citrus. It also has soft spice and woody notes of young fir shoots.
Cuvée No 29 is described as having a complex and delicate rose apple fragrance, reminiscent of ripe apricots, cinnamon and cloves. The base of ancient apple and pear is complemented with rose-hip and spices, giving ripe fruit and refreshing acidity.
Vintage Roots believes these Pri-Seccos are unique and should be treated like fine wines, to be sipped and savoured. The sparkling juices are made in southwest Germany's Swabian region, and produced using heritage organic meadow fruits blended with herbs, spices and flowers, gathered wild from the same area. With very fine bubbles and intense flavours they are perfect for fine dining.