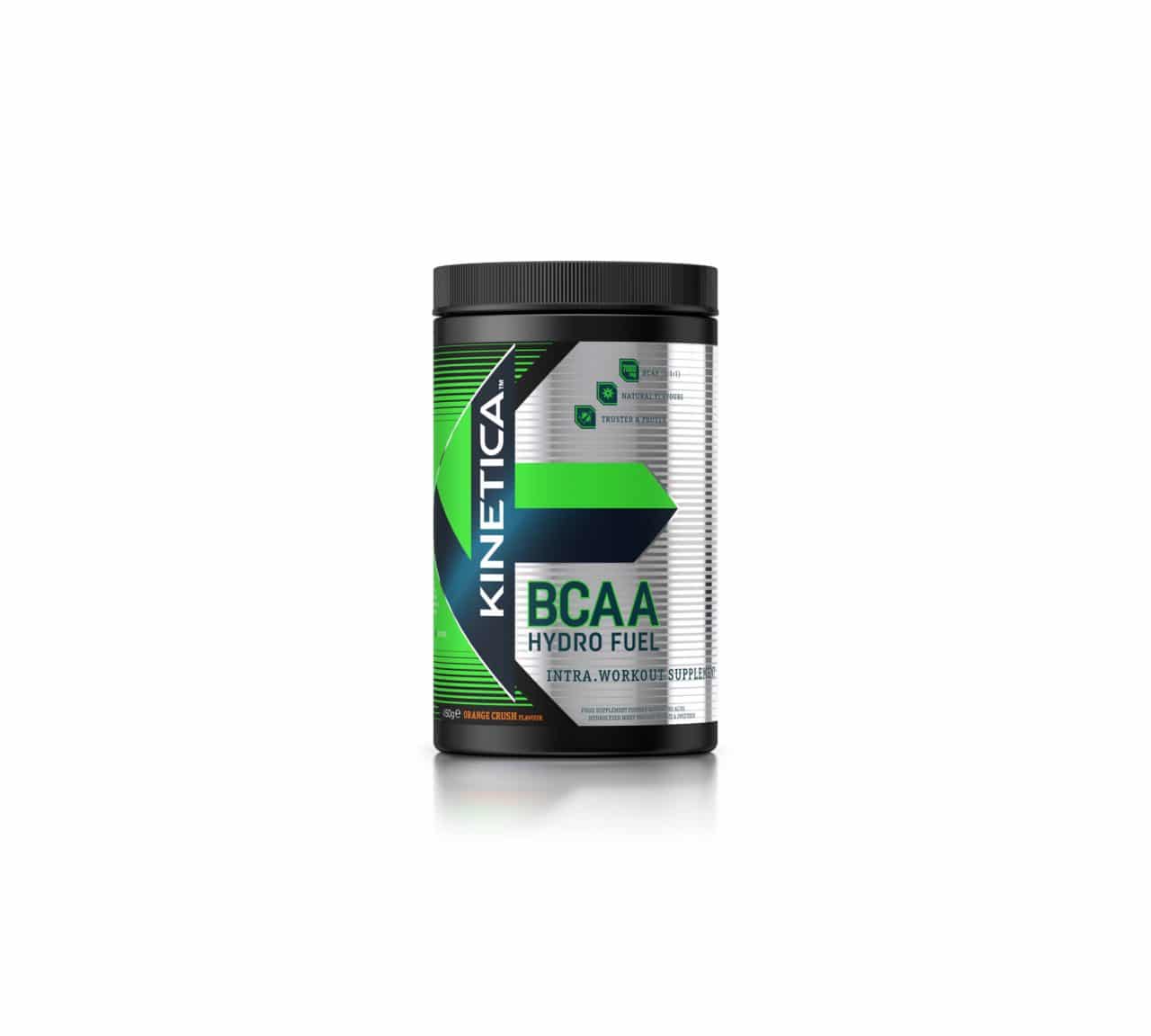 Sports nutrition specialist, Kinetica Sports has introduced BCAA Hydro Fuel Intra-Workout Supplement.
Providing over 7,000mg of branched chain amino acids (BCAAs) in a 4:1:1 ratio per serving, BCAA Hydro Fuel has been specifically created to maximize training intensity and enhance athletic performance.
The product contains low fat, low lactose Optipep Hydrolysed Whey Protein Isolate broken down into di and tri peptides and derived from Irish grass-fed, hormone-free cow's milk. It also provides all nine essential amino acids and is fat- and sugar-free.
BCAAs, such as leucine, isoleucine and valine, are the essential amino acids which make up a third of muscle tissue. Unlike other amino acids, they are metabolized in the muscle not the liver, so the muscle can quickly utilise them as fuel when training.
Hydrolysed whey protein isolate (pre-digested) provides a complete amino acid profile which helps to stimulate muscle protein synthesis, facilitate rapid absorption and improve insulin response. Combined with citrulline malate, this reduces muscle fatigue, increases aerobic endurance and improves blood circulation.
"Intense training sessions can often increase the rate of muscle breakdown – hence the importance of intra-workouts to fuel your muscles and enhance athletic performance", says Paul Donegan, Kinetica Sports MD. "Having worked closely with Bath Rugby to create a product of the highest quality that provides rapid absorption and maximises quick recovery, BCAA Hydro Fuel is a tasty and refreshing drink, ideally consumed intra workout or added as a boost to your shake."