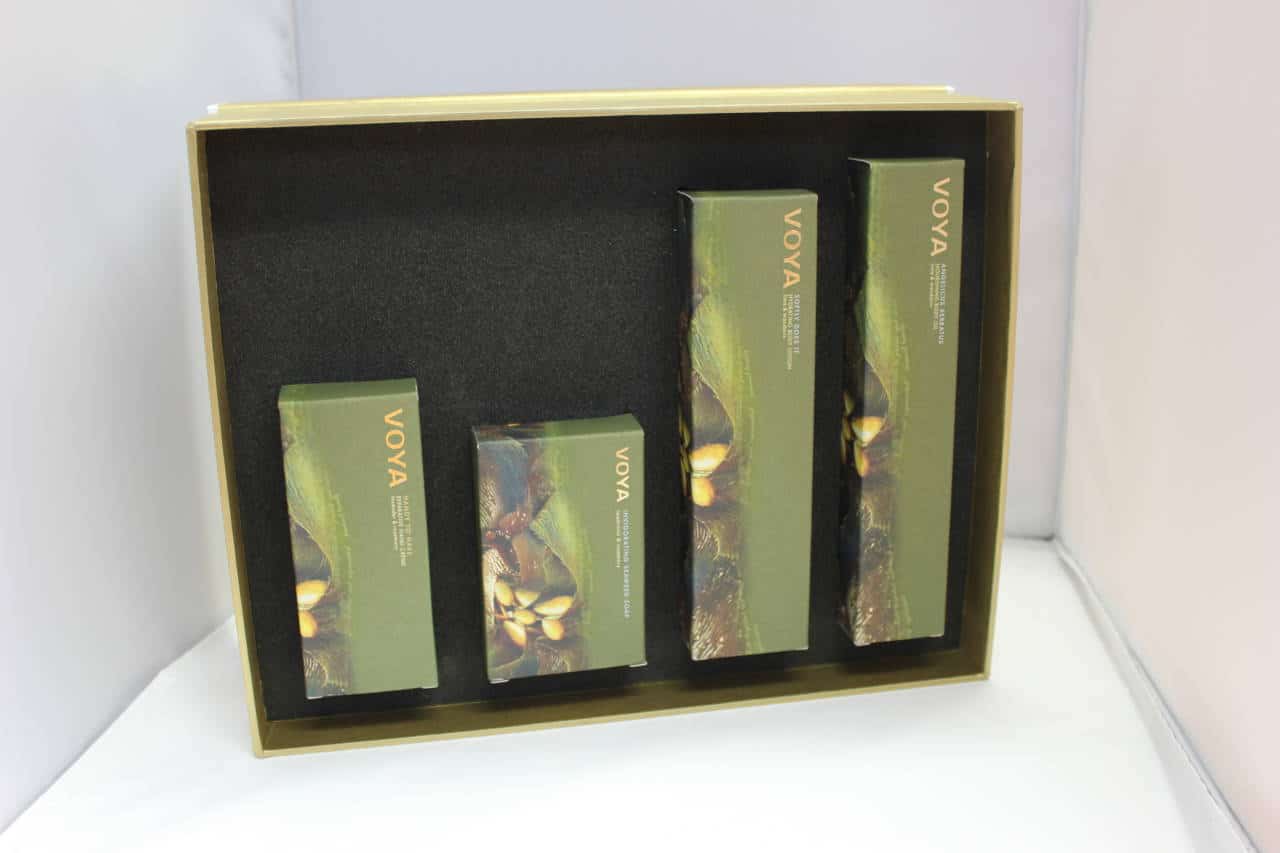 For the second year running VOYA has been chosen as a gift for America's First Lady, Michelle Obama, to be presented on St Patrick's Day.
Today (17 March) Taoiseach Enda Kenny will make his traditional journey to the White House to meet the President and will present a bespoke VOYA White Gift Box specifically designed for Michelle Obama as a gift from the shores of Sligo.
The gift box, presented to Kenny by TD for Sligo-Leitrim, Tony McLoughlin, contains a variety of VOYA's organic seaweed-based spa products adorned with the brand's newly designed packaging – part of the company's 2015 'branding evolution.'
The bodycare products included in the gift box comprise VOYA's new Invigorating Seaweed Soap; Handy to Have Reparative Hand Crème; Angelicus Serratus Nourishing Body Oil; and Softly Does It body moisturizer.
"It's an honour and a privilege to be once again Ireland's gift of choice for the First Lady," said Mark Walton, founder of VOYA. "Last year we gifted a selection of our facial products so we are looking forward to Michelle Obama receiving some of our beautiful, newly designed body range products."