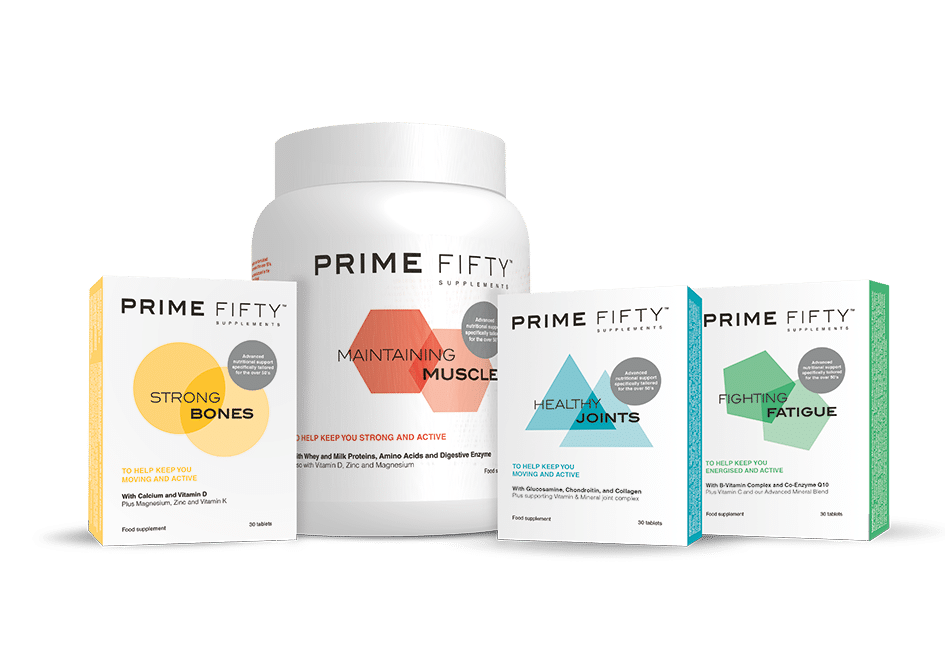 British scientist Dr Max Gowland has developed a range of nutritional supplements which he says is the first to specifically cater for those over 50.
Tailored to the help with health concerns such as bone strength, joint problems, muscle wastage and fatigue, the four-strong Prime Fifty range incorporates key ingredients to help maintain strength and mobility throughout life.
Healthy Joints contains glucosamine, chondroitin and collagen to maintain joint health and elasticity; Fighting Fatigue employs vitamins B1-3, B6, B12 and folate to boost energy; and Strong Bones provides added calcium and vitamin D. All are available in 30-tablets packs.
Maintaining Muscle is a strawberry-flavoured protein, enzyme and multivitamin supplement which comes in a 490g pack containing 14 servings.
Founder Dr Gowland commented on the launch: "The over-50s have been lumped in with the generic supplement market until now. But their needs are distinct, and they need specific product formulations. The products are the result of two years research into the health and nutritional needs of people over 50.
"We conducted extensive research, reviewing many diet and nutrition intake studies and running our own consumer investigation. It was clear that the over-50s want to stay fit and active so they can continue enjoying life. Prime Fifty is specifically formulated to help them do this."
The supplements are backed by research dietician Liz Wells and nutritionist Christine Bailey.