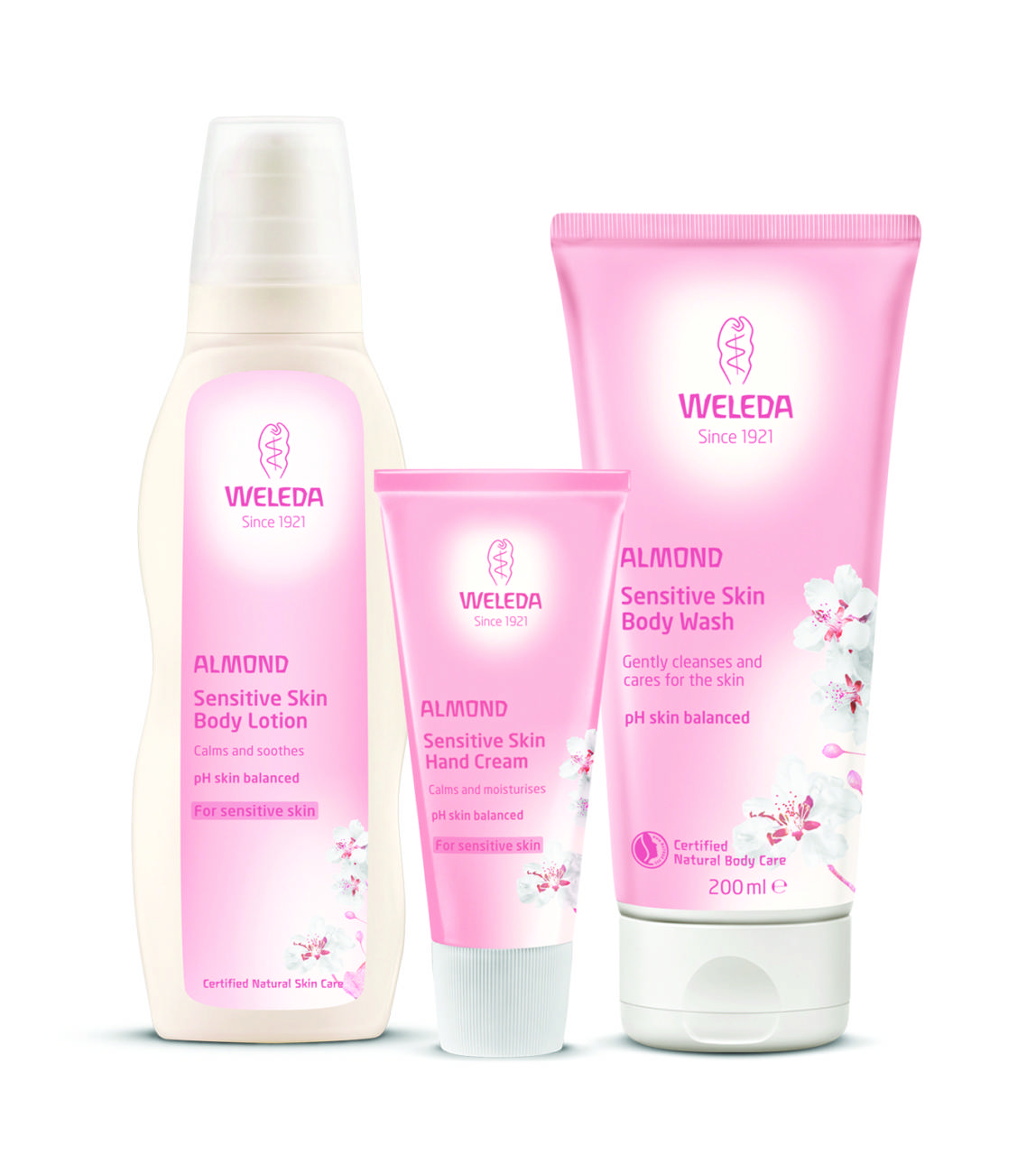 Weleda's new Almond Sensitive Skin skincare collection has been specifically formulated to soothe very sensitive skin and calm skin prone to irritation, as well as providing long-lasting moisturization.
The range incorporate cold-pressed organic almond oil, which absorbs quickly and leaves no feeling of greasiness and provides a high content of unsaturated fatty acids to improve the skin's barrier function and protect against moisture loss.
The offer comprises: Almond Sensitive Skin Body Lotion, which is designed calm skin, reduce redness and moisturize, and incorporates organic beeswax to strengthen the skin's own natural barrier; Almond Sensitive Skin Hand Cream, to soothe irritation and ease uncomfortable tightness; and Almond Sensitive Skin Body Wash, a pH balanced creamy body wash containing organic shea butter to help replenish and protect the skin against drying.
The products are minimally scented with essential oil of bitter almond, producing what the company describes as a 'marzipan mellowness to gently soothe the senses'.
All products are NATRUE-certified organic.