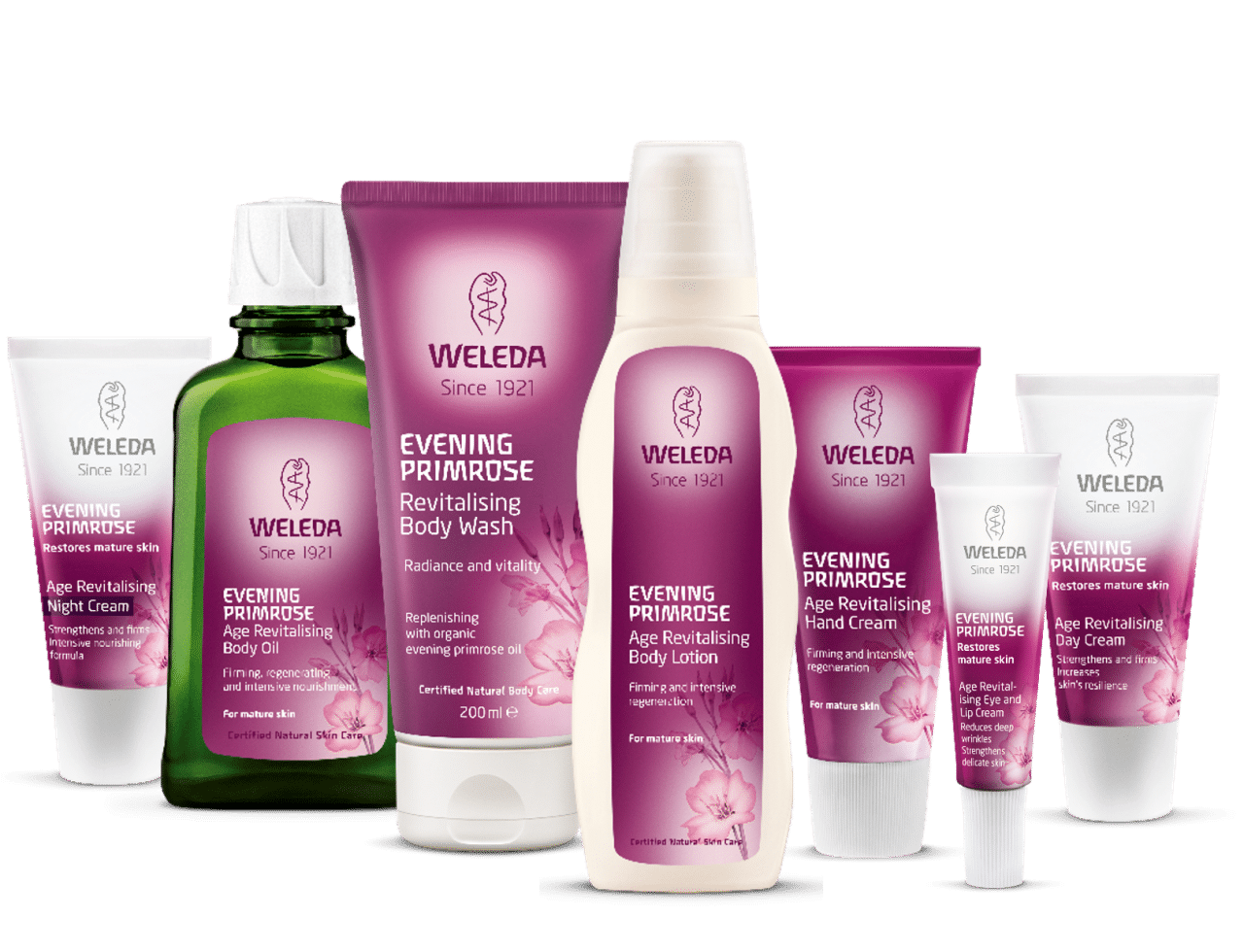 Even as it launched this month, Weleda announced that its new Evening Primrose Age Revitalizing range had already won a Good Housekeeping 'Reader Recommended' Award following a month-long trial of the products by readers of the magazine.
The new offer, which is aimed at women aged mid-50s and older, has been formulated to restore radiance and firmness to mature skin, strengthen its resilience and improve elasticity.
Using essential fatty acid-rich evening primrose oil as a base, the products incorporate other nurturing oils including wheat germ, macadamia, sesame and Inca nut, together with plant extracts such as Centella asiatica which aim to boost collagen production and cell regeneration and marshmallow root to smooth and soothe.
The range consists of three products: Evening Primrose Age Revitalizing Day Cream; Evening Primrose Age Revitalizing Night Cream; and Evening Primrose Age Revitalizing Eye & Lip Cream.
"In 2050 by estimation more than a third of the population in the Western industrialized world will be 60 years and older," said Weleda's commercial director Jayn Sterland. "The demand for pure, natural and sustainably made skincare is growing, particularly in this sector, and our new Evening Primrose collection is formulated using only authentically natural and organic plant ingredients. At Weleda we understand ageing and the needs of more mature skin as it gets older. Our new range was created for post-menopausal skin to help support the skin's changing needs at this time, such as uneven skin tone, hyperpigmentation and darker under eye circles, or skin that is becoming drier and thinner. This is not really an 'anti-ageing' range but one that protects and strengthens, with deeply penetrating hydration."
The Evening Primrose Age Revitalizing Day Cream also won a New for 2015 Platinum Award from natural lifestyle guru Janey Lee Grace in her pick of the most promising new natural launches for 2015.
Alison Parsons, Weleda marketing manager, commented on the awards: "We are thrilled that our newest launch has got off to such a great start, first with the facial care trio receiving a Reader Recommended Good Housekeeping award, and now the Janey Lee Grace award for Evening Primrose Day Cream. This is a superb start for a promising new collection!"
The Evening Primrose launch pack for retailers will include point of sale support, and new adverts and posters are also being produced to promote its introduction.