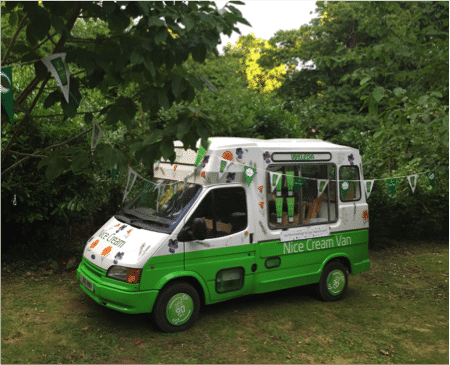 This weekend (2-4 September), Weleda is partnering Valley Fest to bring a Wellbeing Spa zone to the festival – an area dedicated to pampering and tranquility.
In four Holistic Therapy pods Weleda is treating festival-goers to a unique Weleda experience from their team of holistic therapists, offering a selection of treatments using bespoke fragrance packages using 100% natural ingredients, organic plant oils and pure essential oils.
In addition, Weleda is running a pampering organic Beauty Geodome offering half-hour radiance-restoring Weleda Skin Food Facials, and at the Nice Cream Van it will also be sampling Skin Food – its iconic beauty classic which is celebrating its 90th birthday this year.
Visitors can also experience a refreshing Weleda Shower with a choice of aromatic body washes, plus Weleda's all-natural shampoos and conditioners. The brand will also be introducing an invigorating new Men's Active Shower Gel at Valley Fest.
Weleda is also teaming up with Mungo & Betsy's Spa Safari in the Village Green as the exclusive skincare brand. This is the destination for a luxury shower, a dip in a steaming wood-fired hot tub, and a relaxing sauna to soothe away any symptoms of the previous night's celebrations. Here the brand will be sampling a range of NATRUE-certified natural fragrant body washes, shampoos and body lotions for festival-goers to freshen up before dancing the night away.
Jarvis Smith, Village Green curator and co-founder of MyGreenPod.com, commented: "Having lead the way forever (well nearly) with green beauty products that are so kind to people and our beautiful planet, Weleda was the most natural and obvious choice of partner to deliver a sensational Wellbeing Spa within the Village Green area at Valley Fest. We wanted to create an uplifting experience for Valley Fest(ers) to take back to their everyday lives, so in the Village Green we've created a combination for the senses with the Weleda spa treatments, Zutopia Elixir tent, vegan cafe and natural juices, plus an experiential energy tent, and sounds from around the world on our bandstand! Valley Fest is going to be the start of something huge in years to come."