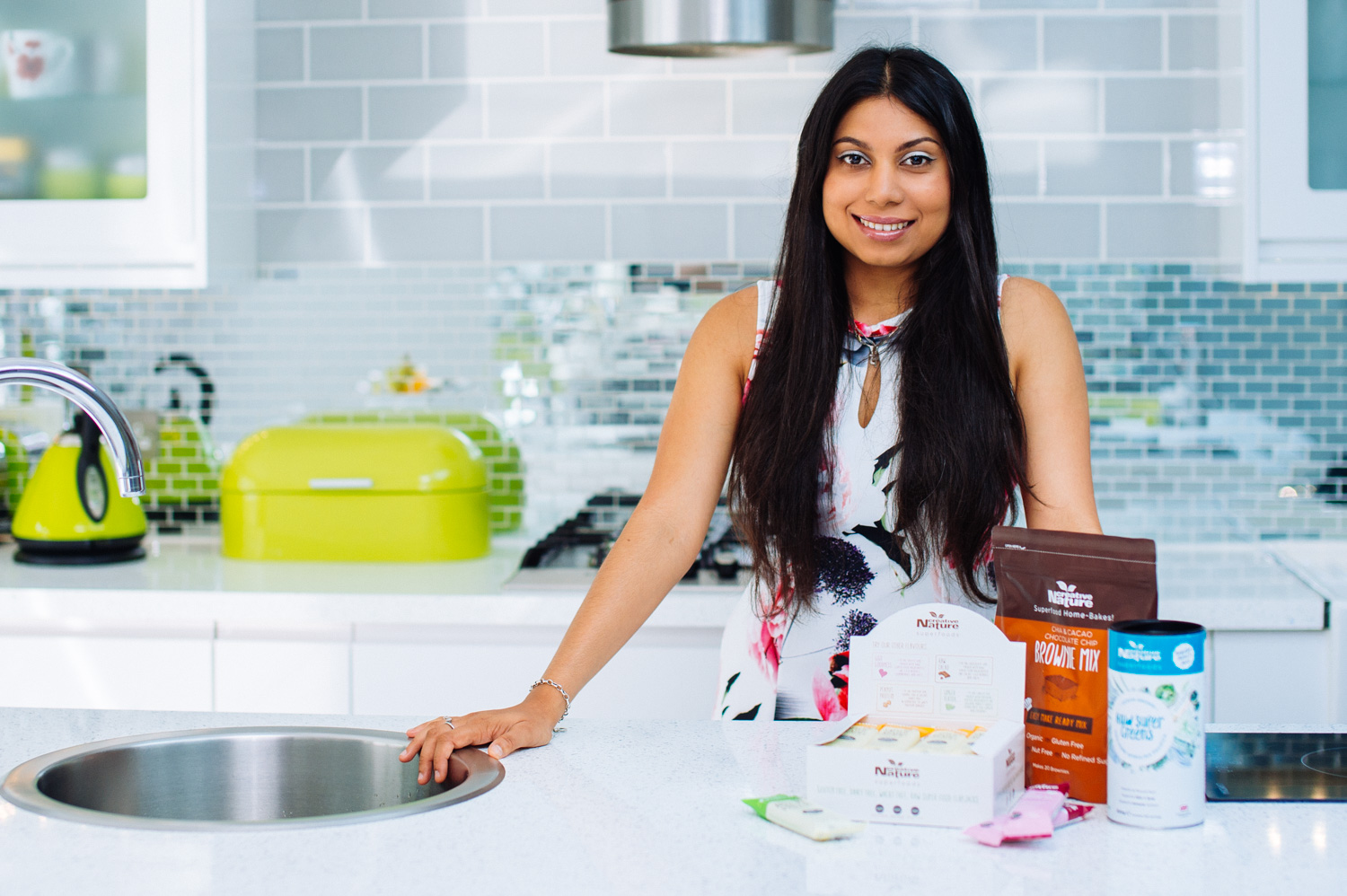 In the first episode of the new series of Dragons' Den, Julianne Ponan, founder of free-from superfood brand Creative Nature, left the den triumphant, but later rejected the £75,000 investment secured from Deborah Meaden.
Appearing on the BBC show with operations manager Matt Ford, Ponan introduced the Dragons to two superfood protein bars, plus a Chia & Cacao Chocolate Chip Brownie Mix and a Chia & Mulberry Muffin Mix.
The 28-year-old entrepreneur went into the den looking for a £75,000 investment in exchange for 5% of the business, to help scale her business. Ponan received an offer from Deborah Meaden of £75,000 for 25% of the business, which she initially accepted but has since declined.
"Whilst in the Den, Deborah Meaden made an offer to invest £75,000 in return for 25% equity in Creative Nature," comments Ponan. "This included an option to buy back 5% and reduce the equity to 20%. I made the decision to accept the deal, but that was filmed many months ago and I have since secured even more contracts directly with major supermarkets by myself and because of that decided that the investment deal offered wasn't the best current route for my business. Deborah was very understanding when I explained why I had decided not to take the deal and wished me well for the future.
"Our allergen-free baking mixes are now available in 500 Sainsbury's stores. We have also launched two of our Creative Nature flapjack bars in 2,300 Co-op stores, a contract worth an estimated £1 million in the first year. Also, we have signed a deal with Gastro Culinary Innovation, an airline distributor."
Ponan adds that the company is currently in talks with private investors and a VC group who recognize "the huge potential in our brand".
Dragons' Den has seen a number of entrepreneurs within the natural and organic sector leave the den with substantial investments. Meaden has invested in brands including The Raw Chocolate Company, Children's toiletries brand Good Bubble and the artisan brand Yee Ice Cream. Cocofina also landed a joint investment through the show from Sarah Willingham and Nick Jenkins.