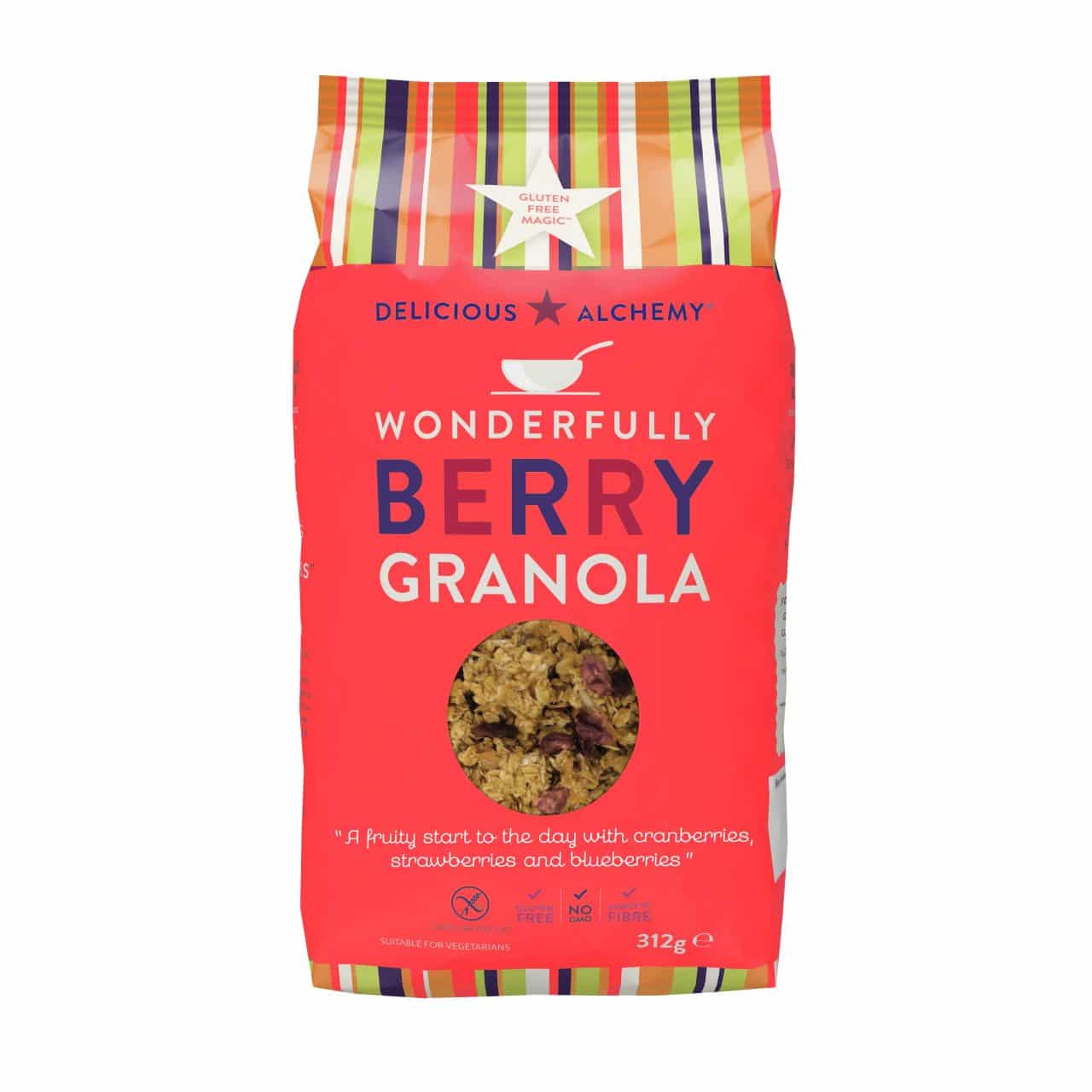 Gluten- and dairy-free brand Delicious Alchemy has introduced a new breakfast option, Wonderfully Berry Granola.
The all-natural cereal combines crunchy clusters of gluten-free oats with sunflower and pumpkin seeds, honey, cranberries, strawberries and blueberries.
"We know that there is a market for quality gluten-free products, and many consumers who must avoid gluten can find breakfast the hardest meal of the day to change to suit their needs," says Emma Killilea, founder and MD, Delicious Alchemy.
"Breakfast is also well recognized as the most important meal of the day; when you need a nutritious boost of energy. Introducing a second granola extends our offer, gives more choice to customers and provides a solution to those looking at free-from choices for their staple diet."
The new variety joins the Wonderfully Nutty Granola launched by the brand last year.
Delicious Alchemy is also giving its Purely Oaty Fruity Muesli a makeover for 2017 with a new improved recipe containing more fruit.