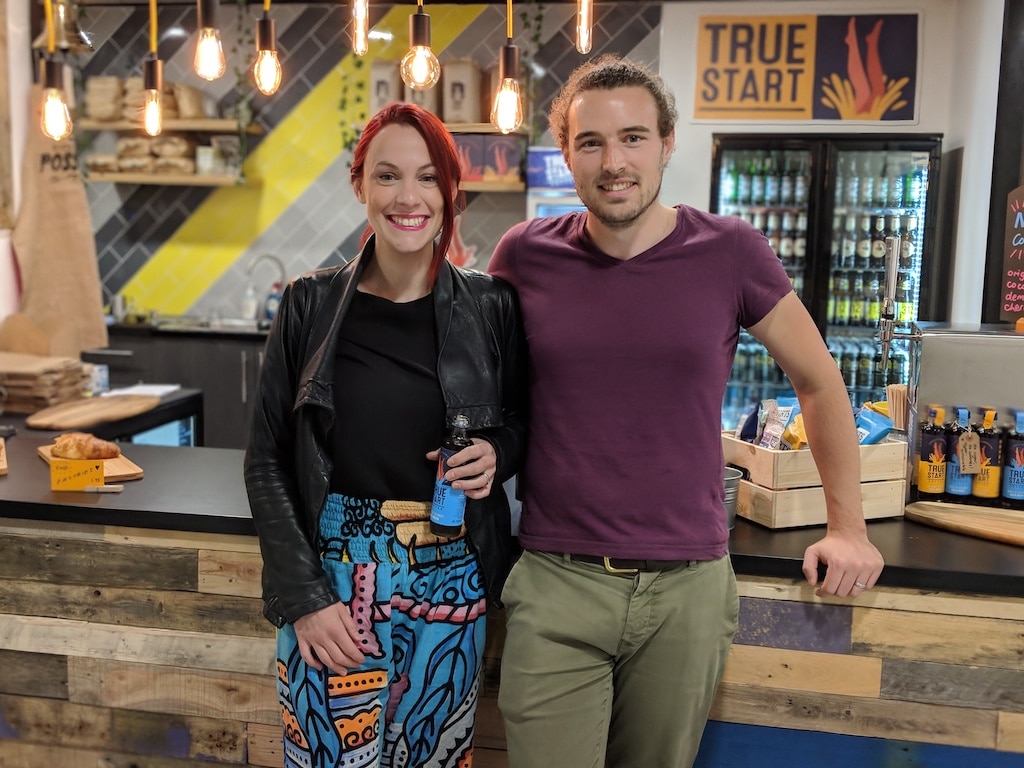 Ethical coffee brand TrueStart Coffee has opened its own cafe at the co-working space Runway East in Bristol.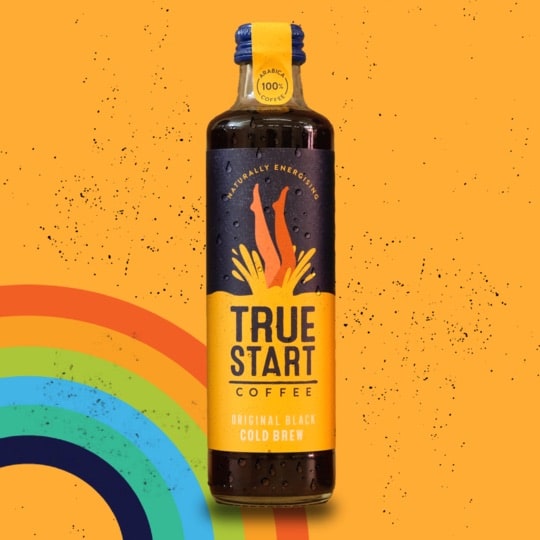 Owned by local couple Simon and Helena Hills, the Truestart & Co Coffee Shop takes the brand's healthy, 'hyper sustainable' coffee brand into its own retail space, offering customers cold-brew, nitro and ground coffee, as well as turmeric lattes, and organic loose-leaf specialty teas.
The café will also serve up a range of locally sourced healthy meals and treats, which are seasonal, mostly organic and plant-based.
Boasting the only flavoured cold-brew coffee range to be sugar-free, vegan, 100% natural and with zero calories, the brand says it is also the only UK coffee range to use 100% biodegradable packaging, including Nespresso pods.
CEO Helena Hills comments: "It's been such an amazing period of our lives. The success of the brand meant that we had the confidence to invest to rebrand it to appeal to a wider audience and be truer to ourselves. We have always believed in living a life less ordinary and our new brand is rooted in the very fact that normal is boring; we are wild for life and our coffee enables all of its fans to do the same as it is a totally natural energy kick. We are so excited to take Truestart & Co across the country and beyond."
The success of the brand meant that we had the confidence to invest to rebrand it to appeal to a wider audience and be truer to ourselves
David Foreman, GM at Runway East Bristol, said: "TrueStart Coffee first joined Runway East Bristol as members and as we try to support our start-ups any way we can, naturally we instantly switched all the free coffee we provide for our members to TrueStart Coffee. When we recently needed to find a new operator of the cafeteria, we were absolutely delighted when TrueStart Coffee jumped at the opportunity. For us we could not think of anything better than having a Runway East member play such an important role in running the central hub in our community here and Simon and Helena pulled out all the stops to not only open on time, but do an epic job of it."