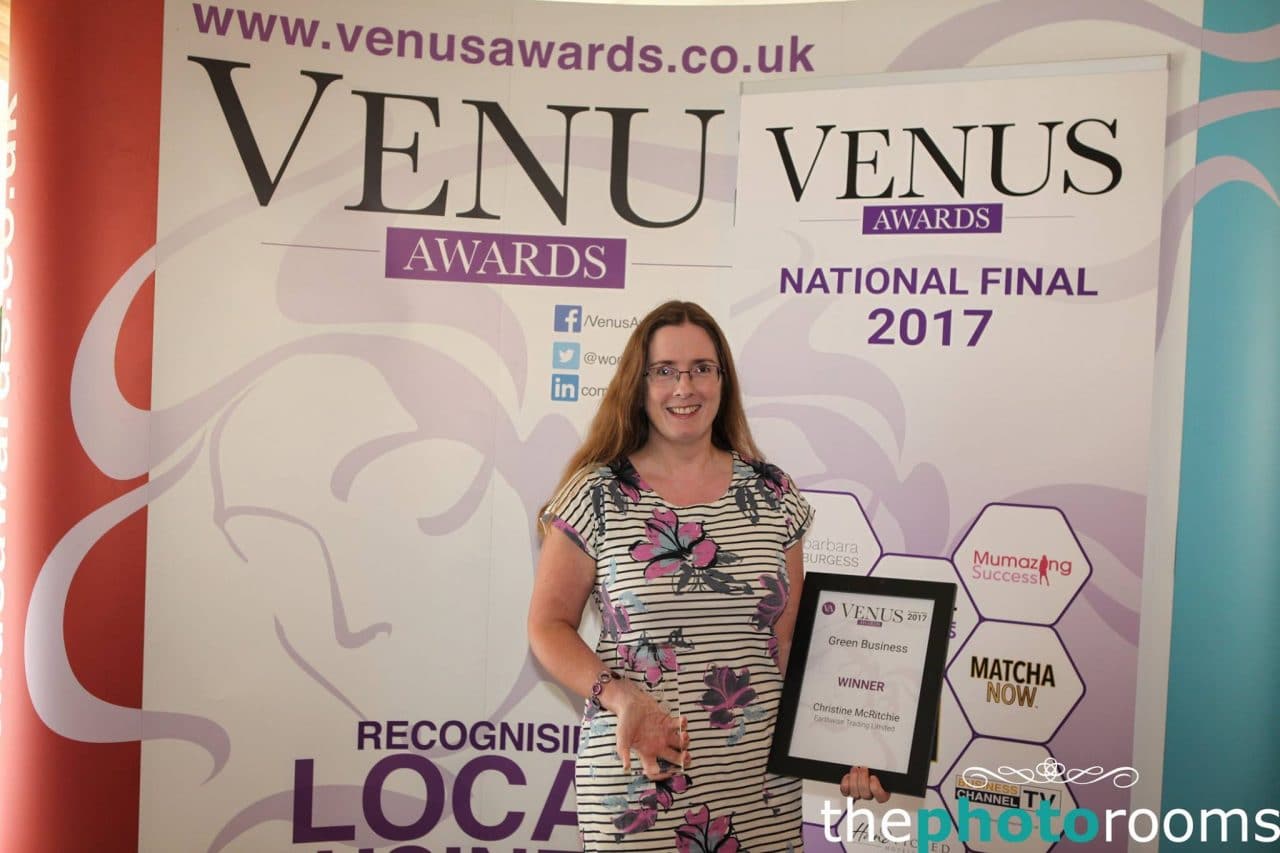 Earthwise Trading Ltd's director Christine McRitchie has won the title of Best Green Business at the NatWest Venus Awards 2017 National Finals.
Commenting on the win, McRitchie says: "I am so proud and delighted to have been chosen as the winner of Best Green Business. I am committed to running my business sustainably, and it's great to receive recognition for all that has been achieved so far."
Earthwise Trading began in 2004, when Christine started a small business from home, specializing in reusable nappies and reusable menstrual products. Since then the business has grown organically to provide sustainable and affordable products for eco conscious consumers.
Referred to as the Working Women's Oscars, the Venus Awards were formed in 2009 to recognise, reward and celebrate local working women in business.