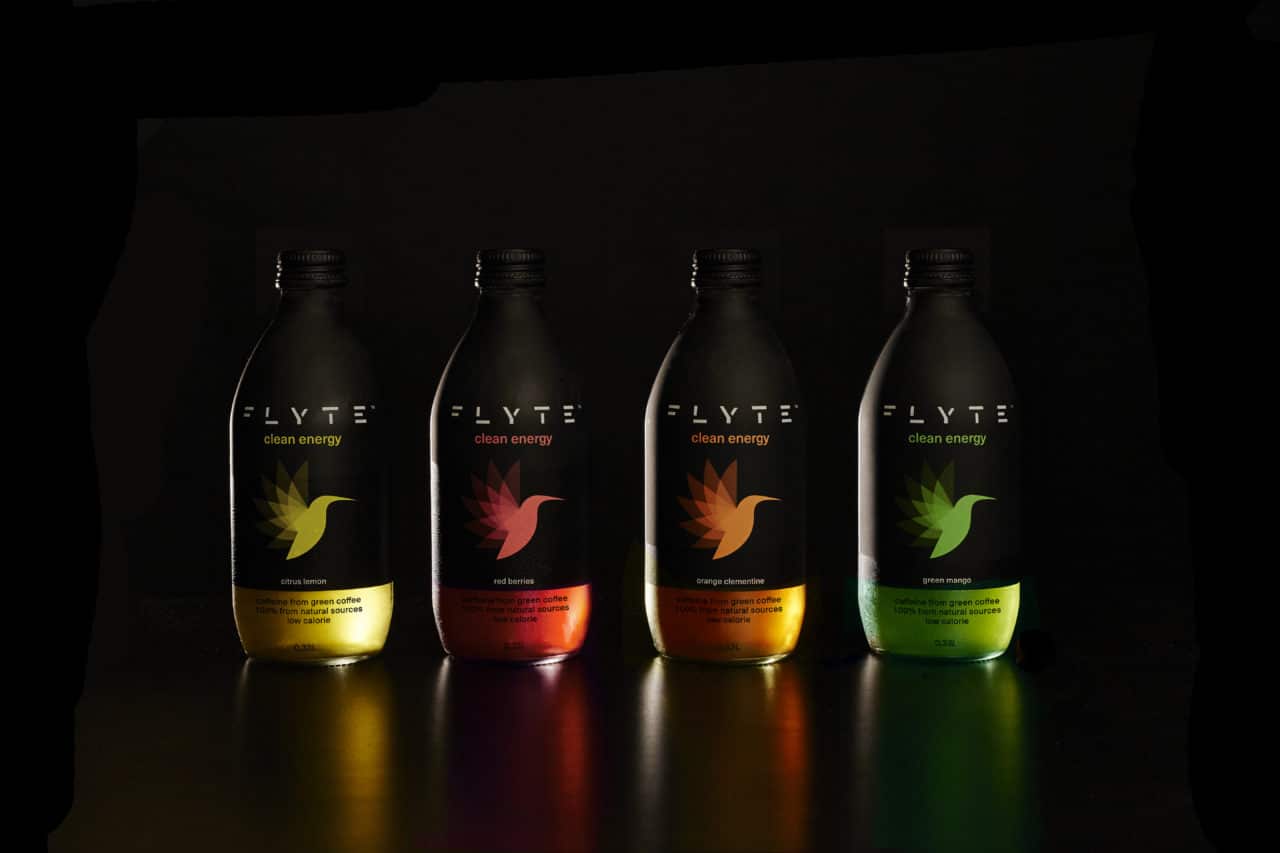 British brand Flyte says it's on a mission to clean up the energy drinks category with the launch of its range of lightly sparkling and healthier positive energy drinks.
Flyte is available in four variants – Green Mango, Red Berries, Orange Clementine and Citrus Lemon – packed in 330ml bottle, each of which has less than 40 calories, is non-GMO, free from added sugar and created with natural ingredients.
Each bottle contains: a double shot of organic caffeine from unprocessed, unroasted green coffee beans, antioxidant-rich maca root to aid concentration, and the superberry schizandra to help reduce muscle aches and pains, overcome fatigue and encourage fast recovery post-exercise.
Commenting on the launch, Flyte co-founders Luke Raskino and Jonathan Reeves say: "Flyte is the first energy drink of its kind. We are on a mission to create a positive energy drink range that will clean up the category and meet growing consumer demand for products that genuinely deliver on functionality without compromising on taste or health."