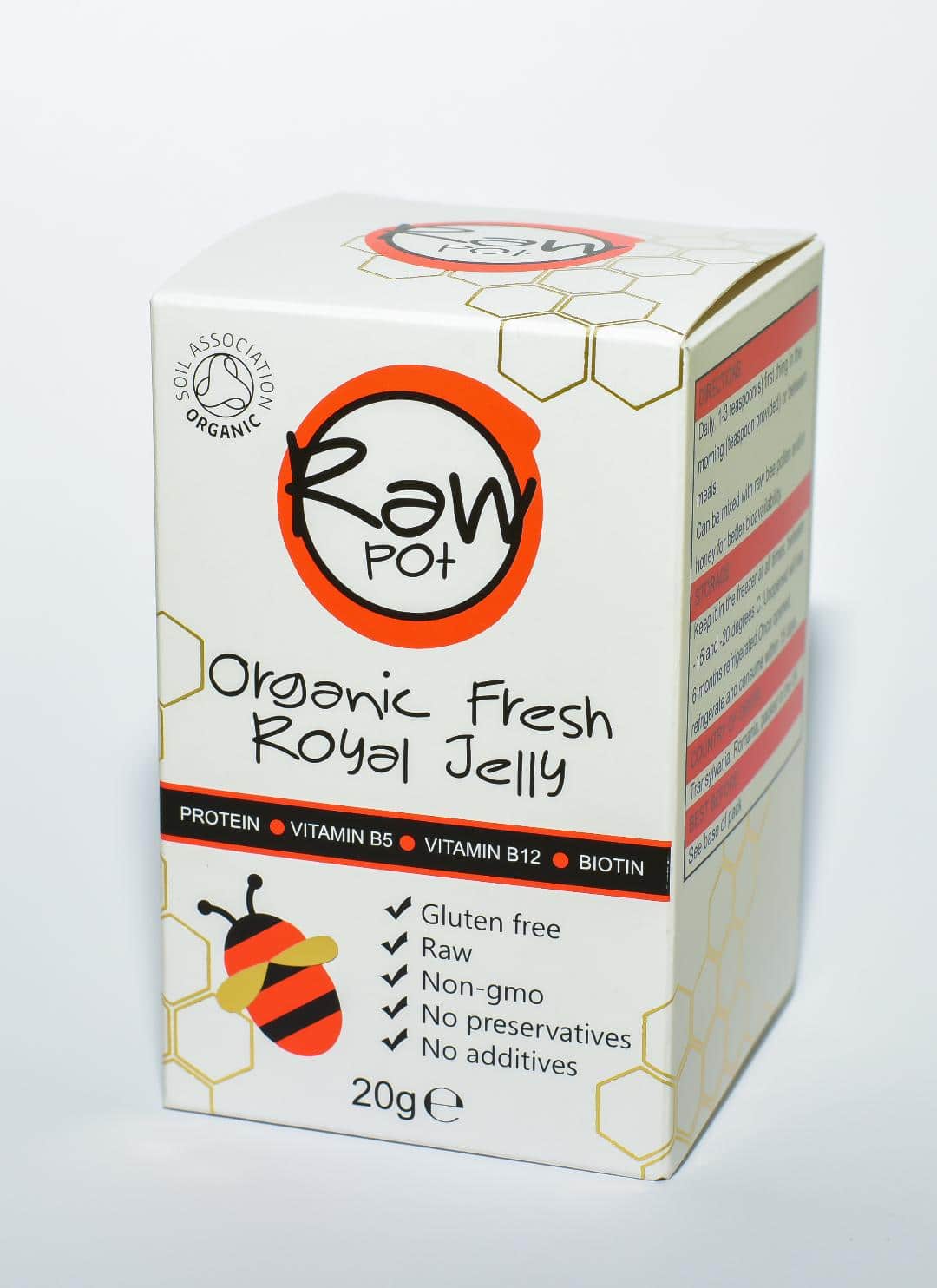 The recently launched Raw Pot bee pollen and royal jelly are claimed to be the only fresh, raw, 100% organic European products of their type.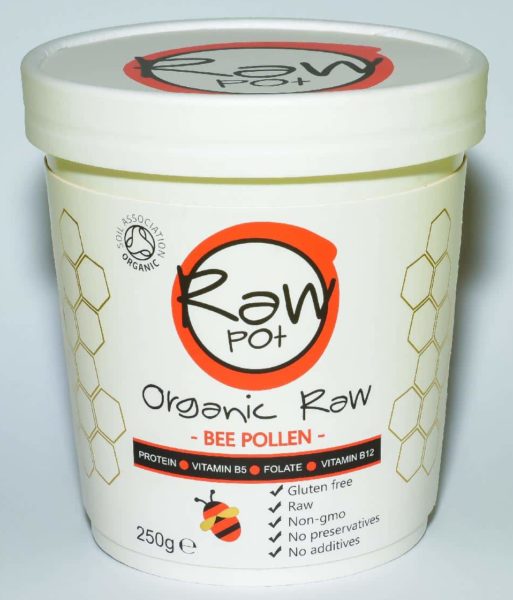 Raw Pot Organic Raw Bee Pollen comes in a 250g pot and has nothing added. The brand says the pollen is artisanal, with no machinery used in any of the steps taking it from beehive to pot.
The bee pollen must be kept frozen to preserve its nutritional value as it contains a variety of enzymes and friendly bacteria. It can be consumed straight from the freezer because due to its low water content the granules remain soft.
Best taken in the morning, raw bee pollen can be sprinkled onto yogurts, cereals, ice creams, blended into smoothies or juices, salads or simply taken on its own.
The brand's Organic Fresh Royal Jelly can be stored frozen for two years or refrigerated for six months, and has a10-HDA of over 2%.
Consumed first thing or between meals, it is kept under the tongue until it starts to melt and then swallowed slowly. It can also be mixed with raw bee pollen and/or raw honey for a synergistic effect.
Both the pollen and the royal jelly are freshly collected by the beekeeper and frozen immediately to capture the health benefits of their raw state.
The products originate from Transylvania.