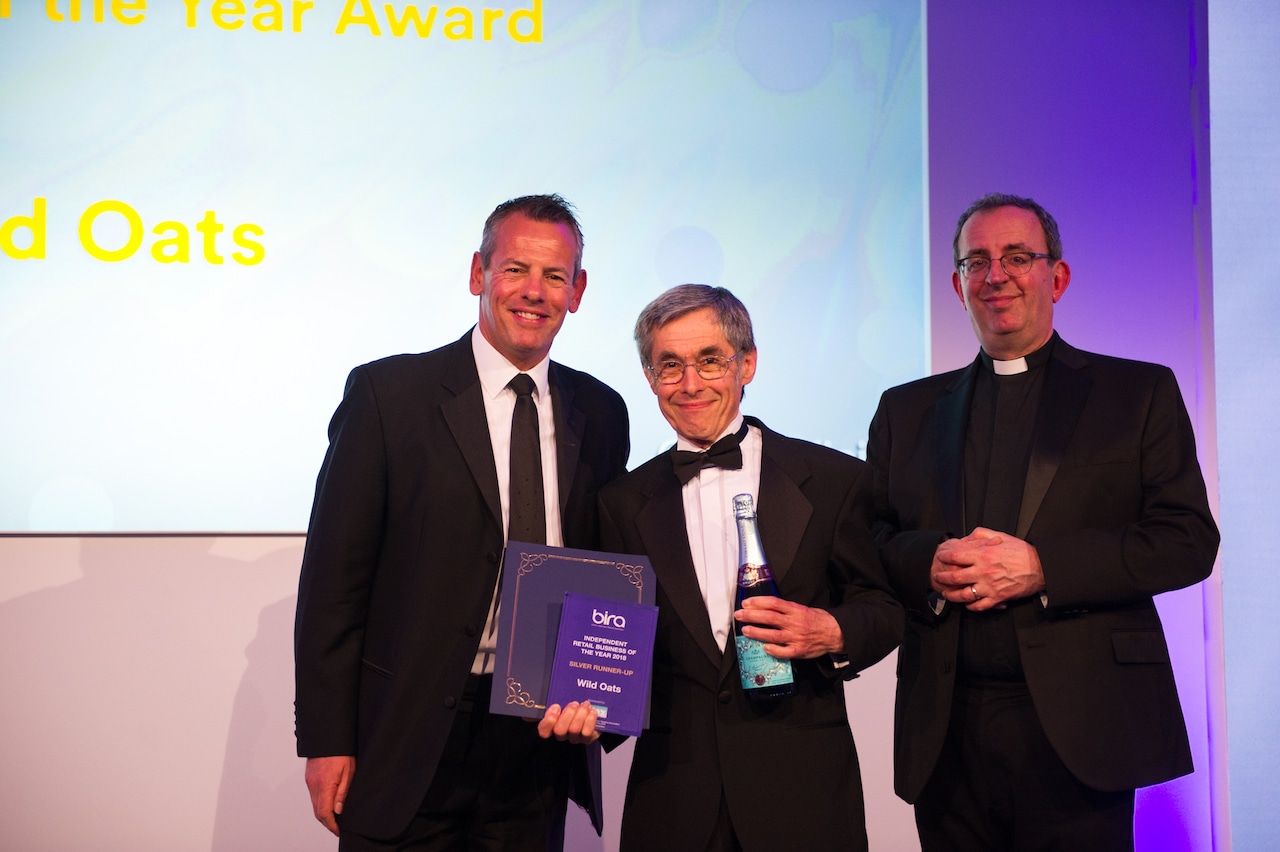 Wild Oats in Bristol has won Independent Retail Business of the Year 2018 Silver at the British Independent Retailers Association's (bira) national conference and gala awards.
The annual event showcases the very best of the independent retail industry, as well as those businesses that support the sector, and this year the awards were compared by journalist, musician and priest, Reverend Richard Coles (The Communards).
Commenting on the win, Wild Oats' director Mike Abrahams says "It's quite an honour to be up there with the best of the larger community of British independent retailers, some of whom are quite large and have many outlets," says s. "This achievement is entirely thanks to an impressively cohesive, creative and forward-looking team who do all the work, managing the day-to-day business with minimal input from myself. It also leaves space for further improvement – next year we'll go for Gold."
Wild Oats was founded by Mike and Loes Abrahams in 1981 and is a member of the NAHS.
Photo from left to right: bira representative Nigel Wright, Mike Abrahams, Reverend Richard Coles