Natural Products News shines a spotlight on a handful of the latest launches, campaigns, award wins and more from natural and organic brands and businesses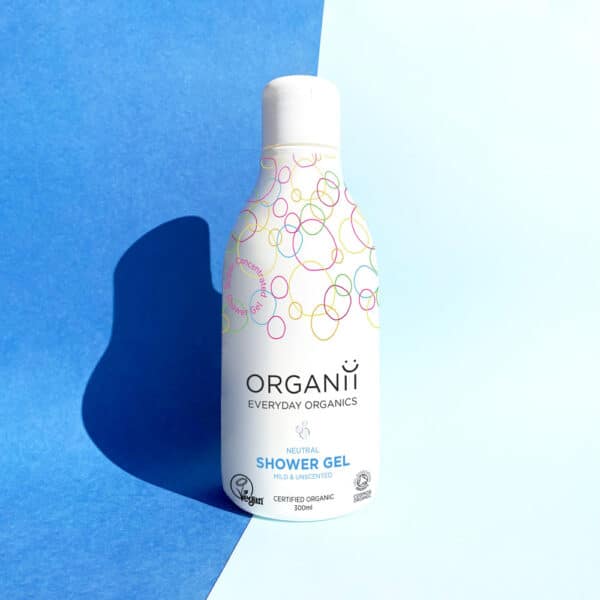 ORGANii's four new shower gels are concentrated, mild formulas suitable for the whole family. Based on barley stem water which, while mild and non-irritating, helps fight infections, gently exfoliates and controls oil secretion, natural and organic extracts are also included for their scent and skincare benefits. Tropical Shower Gel is fruity and refreshing, containing organic peach extract, minerals, vitamin C-rich organic mango extract; Citrus Shower Gel stimulates and refreshes and is great for oily and acne-prone skin; Nourishing Shower Gel is high in fatty acids, with organic sweet almond oil to help skin retain moisture; Neutral Shower Gel is a fragrance-free mild formula, making it ideal for those with sensitive and allergy-prone skin. The gels are made with 100% natural ingredients, are certified COSMOS Organic by the Soil Association and hold The Vegan Society and PETA cruelty-free logos.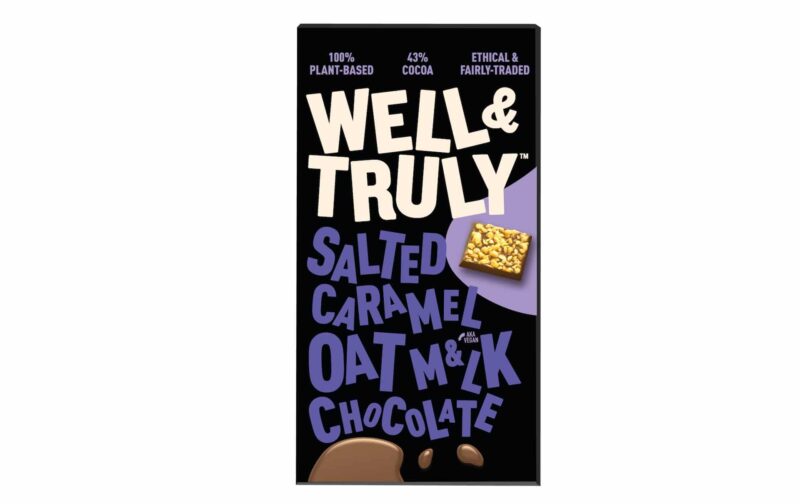 Well&Truly has revealed its sweeter side with the launch of a new range of vegan and ethical chocolate. The bars, which are made with an oat milk base and Colombian cocoa, are initially available in three flavours: Oat M&lk, Salted Caramel and Caramelised Hazelnuts. "The popularity of oat milk has sky-rocketed over the last year," comments Sara Trechman, co-founder of Well&Truly. "Consumers looking for dairy-free chocolate, which is still indulgent, have turned to oat milk products to satisfy their taste buds, with sales surging more than 70%. Existing plant-based chocolate options to date have mainly consisted of high-quality dark chocolate with a cocoa content of 50% or more. Now, due to oat milk's creamy consistency, plant-based consumers can indulge in a range of milk chocolates too." The Well&Truly bars are wrapped in fully recyclable plastic-free packaging.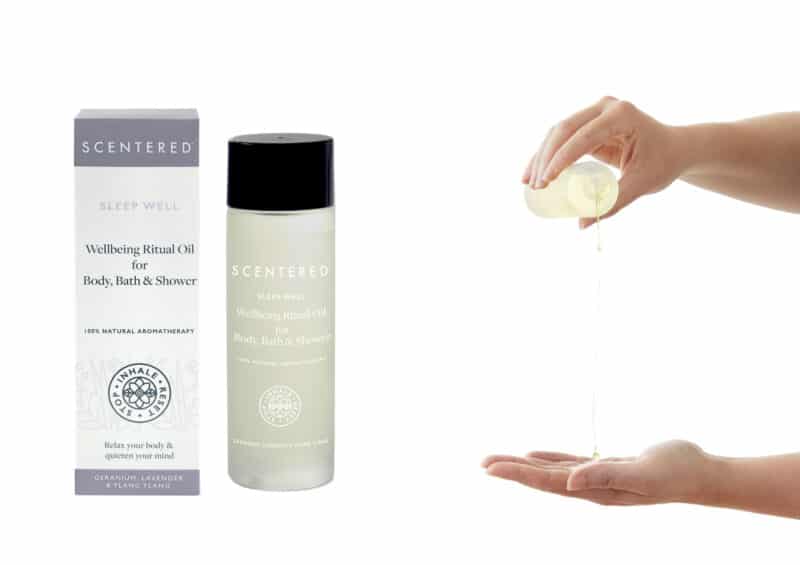 Aromatherapy lifestyle brand Scentered has introduced three new sleep-focused products to incorporate into a relaxing bedtime routine: Restorative Silk Sleep Set; Soft-Touch Luxury Spa Bathrobe; and Body, Bath & Shower Sleep Well Wellbeing Ritual Oil. The Sleep Well Wellbeing Ritual Oil can be incorporated into daily routines such as washing, bathing and moisturizing to provide an extra sensory aromatherapy experience. The oil is a blend of beneficial base oils combined with high quality essential oils. The base oil combines safflower, jojoba and peach kernel oil, that are rich in fatty acids and vitamin E to replenish moisture, elasticity and suppleness to the skin. Packaged in a frosted etched glass bottle, the family-friendly formula  is safe to use from birth, as well as being safe for pregnant and lactating women.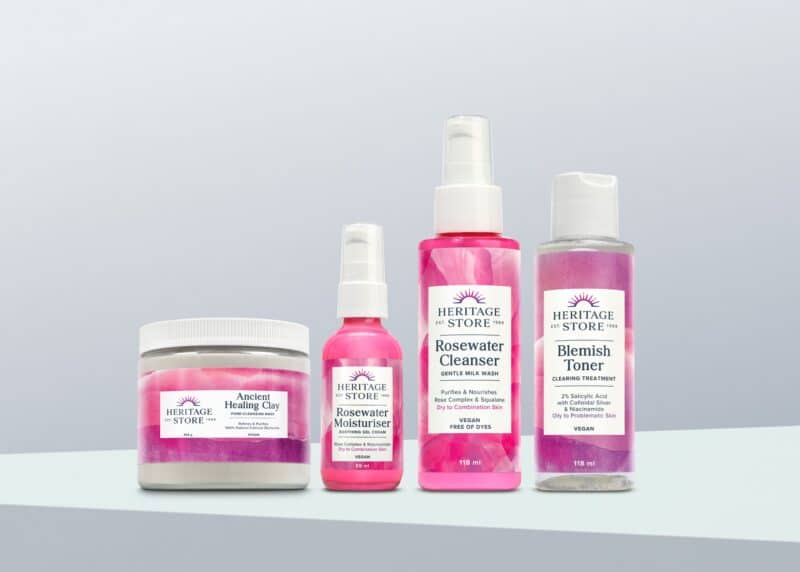 Heritage Store has unveiled a fresh new look and added four SKUs to its UK skincare collection. The new products are: Rosewater Moisturiser, a lightweight gel-cream moisturizer to hydrate skin; Ancient Healing Clay, a centuries-old healing bentonite clay to enrich and purify skin; a milky Rosewater Cleanser; and a Blemish Toner infused with tea tree and peppermint. Speaking about the brand refresh, Martin Watson, country manager from distributor Au Naturel UK, says: "Heritage Store has long been a cult beauty brand, loved by beauty experts and Hollywood celebrities alike … Heritage Store's striking new visual identity elevates the brand's founding principles and more clearly and consistently communicates the providence and potency of product ingredients and their benefits to retailers and consumers alike."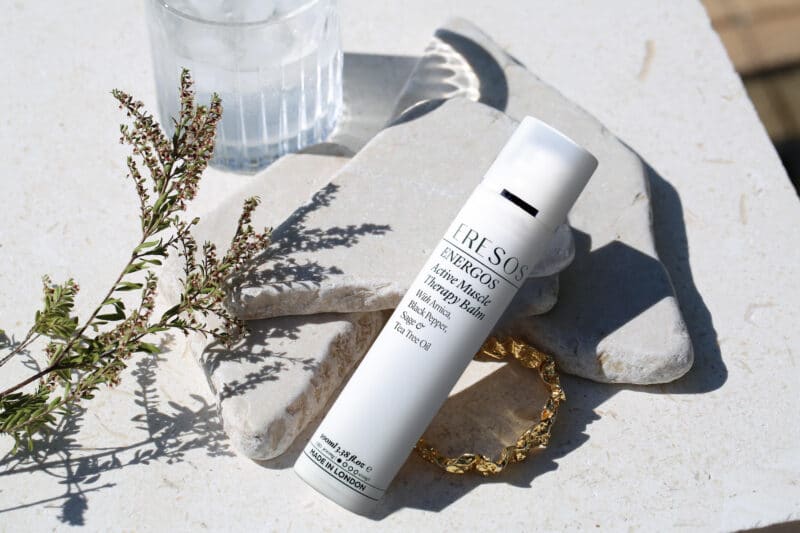 November saw the UK launch of new health and wellbeing brand ERESOS, that combines high quality CBD with ancient Greek botanical ingredients to offer natural and effective alternative remedies. The collection includes Active Muscle Therapy Balm (500mg) which blends the antioxidant and anti-inflammatory qualities of arnica, eucalyptus and CBD isolate for a natural, yet intensive massage; Eucalyptus Sleep Mist – a combination of CBD isolate, lavender and chamomile botanicals to enhance sleep and promote relaxation when sprayed directly on to the pillow; and Pulse Point Almond Oil Roller (1500mg), a detoxifying, soothing and moisturizing treatment with the nourishing and skin-firming properties of almond oil, juniper, grapefruit oil and CBD isolate. The offer is completed with CBD Isolate Oral Capsules (1000mg) and CBD Oil Drops (750mg).