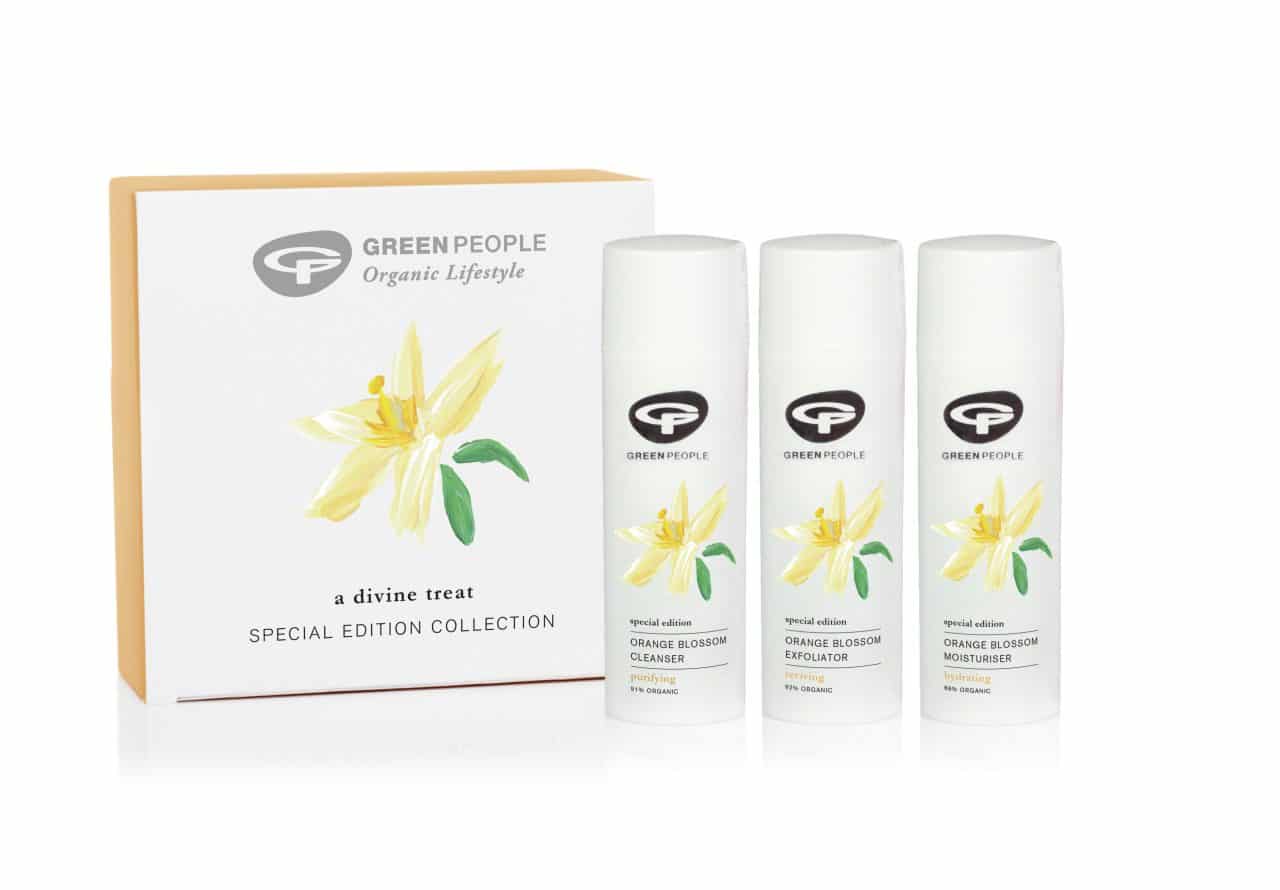 Organic beauty pioneer Green People has introduced a special edition Orange Blossom collection.
The collection was developed with a leading aromatherapist using uplifting orange blossom essential oil – which is said to promote a feeling of joy while helping alleviate stress and anxiety – with the base notes of earthy black pepper and cypress.
The Orange Blossom collection comprises:
Cleanser ­­– a gently balancing cleansing lotion designed to remove impurities, daily grime and even waterproof mascara to reveal a renewed complexion. It is enriched with organic shea butter, jojoba esters, rosemary and calendula to leave skin revived and refreshed.
Exfoliator – a skin purifying exfoliator created to gently remove dull, dry and dead skin to instantly revive the complexion and promote moisture absorption. It is enriched with organic pomegranate, rosehip and bentonite clay to refine, detox and revitalize.
Moisturizer – Formulated to recharge the skin and promote a healthy, youthful complexion, this moisturizer contains green tea, baicalin and seaweed to minimise fine lines and boost hydration.