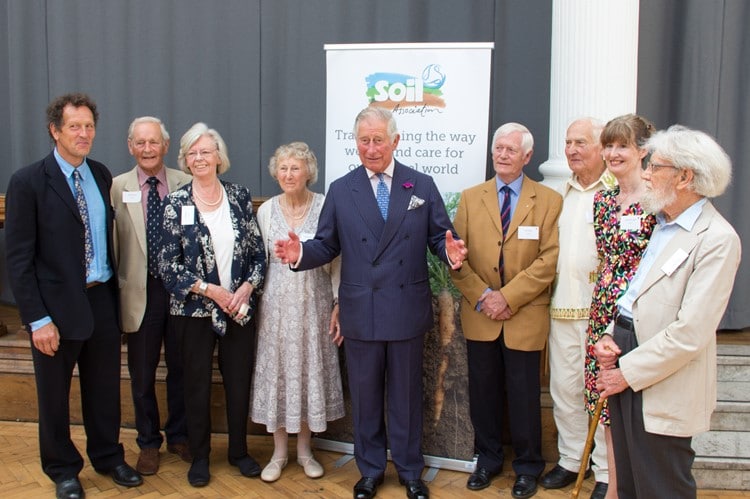 The Soil Association celebrated its 70-year anniversary in June with an event sponsored by Waitrose Duchy programme.
The celebration was attended by well known faces including Hugh Fearnly-Whittingstall and Monty Don, as well as the association's royal patron, HRH the Prince of Wales, who received a lifetime achievement award for services to organic farming.
Also in attendance was the Soil Association's Food For Life team and a group of children from Northbury Primary school – who showed off their planting skills to Prince Charles – along with a group of farmers from the SA's Innovative Farmers programme and a number of the charity's supporters.
Prince Charles commented: "The foundation of the Soil Association is inspired by a small group of extraordinary individuals that understood the indivisibility of the food we produce, and the health of our soils, plants animals and people".