Following the announcement that Peter Marsh, longstanding CEO of Planet Organic, is due to retire at the end of the year, the London-based organic retailer has confirmed his successor will be George Dymond of Holland & Barrett (H&B).
Dymond, currently the group chief commercial officer and MD of H&B's international operation, is set to become the next CEO of Planet Organic, taking over from Marsh at the end of 2021.
His appointment follows a career which spans roles at Tesco, Coles supermarket in Australia and Carphone Warehouse, with his most recent position at H&B held since 2019. He joins Planet Organic ahead of 'an exciting phase of growth' for the retailer.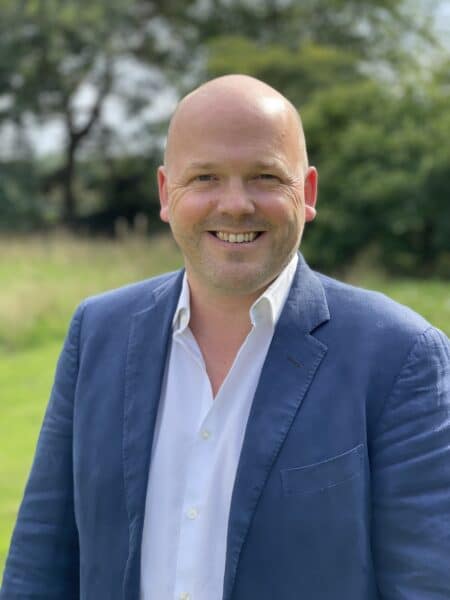 A long-time admirer of the business, Dymond (pictured) the move as 'a great honour'. "Already the largest organic food and health retailer in the UK, I look forward to increasing its reach and influence, and to serving its existing communities and indeed new ones as it expands into new stores as well as deeper into omnichannel retail. That Planet Organic is a business with specific values around both healthy lifestyles and environmental sustainability is important to me. I will be ensuring Planet Organic is at the centre of healthy and sustainable shopping in the years ahead.
"My wife is a vegetarian and one of my children a vegan," he says. "So, I am immersed in the flexible dietary requirements that Planet Organic caters so brilliantly to!"
Ben Thomson, chair of Planet Organic, welcomes Dymond, stating that the board is 'thrilled' to appoint him to take over from Marsh. "We are unanimously agreed that he is the right choice to lead our growing business as outgoing CEO, Peter Marsh, retires after 13 years of excellent leadership. Planet Organic is emerging from the COVID pandemic in a position of strength, with strong cash reserves and the clear ambition to open more stores and grow our ecommerce business. It's an exciting time to lead Planet Organic which is right at the heart of some strong consumer trends, including healthy living, low environmental impact and community-based shopping."