Natural Products News shines a spotlight on a handful of the latest launches, campaigns, award wins and more from natural and organic brands and businesses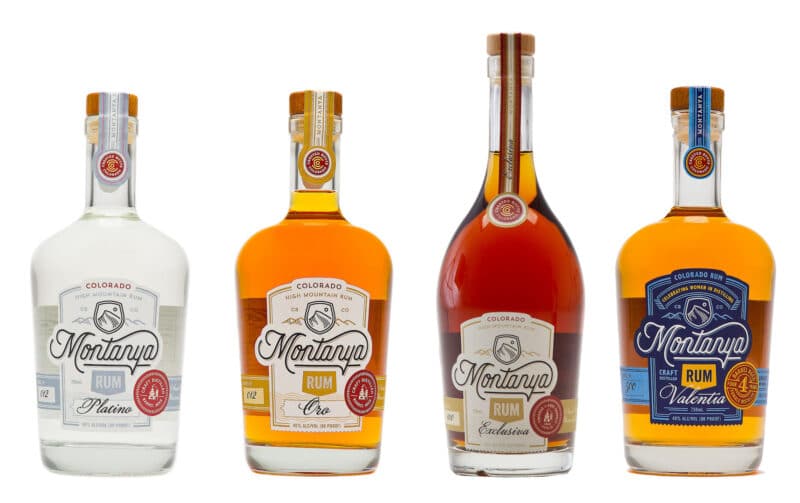 Pioneering female-founded Montanya has introduced to the UK its sustainable craft rum, produced in its B Corp-certified 100% wind-powered distillery in the Rocky Mountains. Montanya's Valentia is a dry rum aged at altitude for four years and finished in a rye barrel to produce an aromatic sweetness with a bouquet of vanilla, cardamom, ginger and honeysuckle. Other varieties include Oro, with tasting notes including red chilli, coffee, caramel, vanilla, pineapple and chocolate, and ruby Exclusiva, the brand says works well in place of whiskey in cocktails. The company boasts plastic neutral certification, offsets 110% of its carbon production and uses water from a snowmelt-fed aquifer directly underneath its Colorado distillery. A portion of proceeds benefit the Women of the Vine & Spirits Foundation, who support education and personal development for women in the alcohol industry.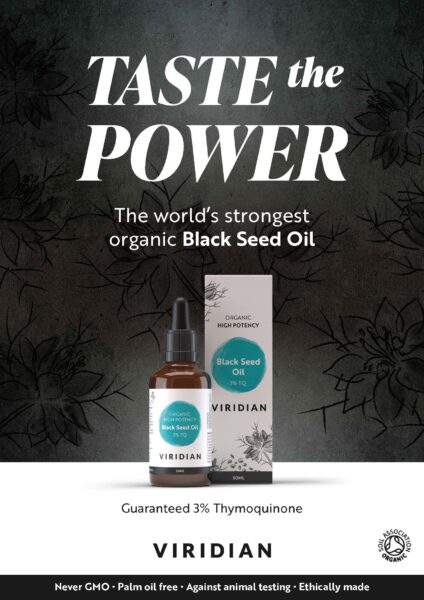 Described as the world's strongest organic black seed oil, Viridian Nutrition has unveiled its Organic High Potency Black Seed Oil – made from pure, cold pressed Nigella sativa seeds, and rich in active compounds. Standardized to 3% thymoquinone, the active compound which provides beneficial properties, this innovative nutritional supplement is Viridian's most potent organic black seed oil. The 100% pure oil is certified organic by the Soil Association, grown without the use of genetic modification and free of pesticides or other chemical sprays. Viridian's technical director Aimee Benbow say: "Research into black seed often attributes the beneficial findings to the bioactive, thymoquinone… we have developed a high potency black seed formulation providing an oil that is guaranteed at least 3% thymoquinone." As part of the launch, Viridian has produced a 'Taste the Power' available to retailers.
Simply Seedz has introduced a three-strong range of 'nutritionally savvy,' home-fried snacks to its offer. Nibble Kits come in Seedy Gonzales (Tex Mex), Cheeky Tikka (Tikka Masala) and Trail Blaze (sticky BBQ), with each kit containing 200g of pumpkin seeds, seasoning and simple instructions. "Lockdown has inevitably resulted in longer working hours from home, extended periods of desk-based stagnation, and heightened levels of impromptu snacking," says the brand's Cathryn Zielinski. "It's vital that we do our bit to bust the myth that snacking is a guilty shortcoming, because the right savoury treats can prevent illness [and] boost immune systems." The pumpkin seed snacks are full of omega-6 fatty acids, iron, calcium, folate and beta-carotene. Zielinkis adds that the product provides 'a perfect educational activity for children/parents to build a growing enthusiasm for health-conscious snacking'.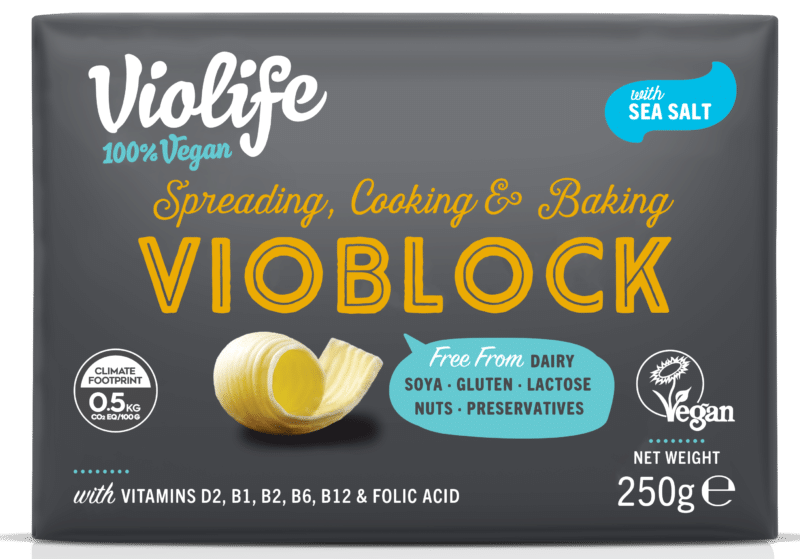 Violife has introduced Vioblock, a versatile vegan alternative to butter that is 100% plant-based and contains vitamins B1, B2, B6, B12 and folic acid. Dairy-free Vioblock provides 'a fresh and familiar buttery flavour' which can be enjoyed by everyone, no matter their dietary requirements. It is also free from soya, gluten, lactose, nuts and preservatives. "Launching our first butter alternative Vioblock is a milestone moment for Violife as we look to expand our product offering further within the dairy alternatives category," says Bianca Harris, UKI marketing manager for Violife. "With dairy alternatives out-growing the dairy sector by almost three to one, yet representing only 5% of the total dairy sector, there is sizable headroom for growth of the dairy alternatives sector and expansion for Violife beyond the dairy alternative to cheese category."

New UK health and wellness e-commerce brand Sealions, part of SUPREME PLC, has launched with a line of accessible vitamin and wellness supplements for all ages and stages of life. It offers dedicated vitamin ranges for women, men and children, including a Pregnancy Multivitamin, Multivitamin for Men and a Multivitamin for Kids that's tropical tasting and chewable. The supplements are all packaged in plastic-free pouches, with daily single servings, and are available in various pack sizes. As part of a £500k investment in marketing spend on above the line media, Sealions has launched a new TV commercial. "We're the most sustainable brand in the market that's offering vitamins at incredible prices but produced and delivered completely plastic-free," claims SUPREME PLC managing director Sandy Chadha. "We want to make quality vitamins accessible for everyone."