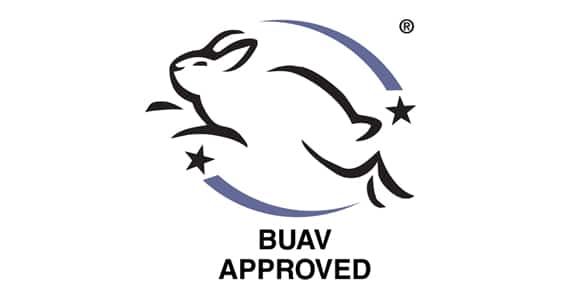 The distinctive BUAV leaping bunny logo, launched in 1996 to help consumers identify products not tested on animals, is 15 years old this month.
The logo features on many natural beauty staples – including brands like Melvita, Neal's Yard Remedies and Bulldog Natural Skincare. In total it's been stamped on products made by over 400 companies and sold around the world.
Michelle Thew, chief executive of the BUAV, said: "I am immensely proud of the BUAV's work during the last 15 years to establish a global certification which enables consumers to make an informed choice when looking for products which aren't tested on animals.
"There is absolutely no need to inflict suffering on animals for cosmetic, personal care and household products. Next year we hope to harness that same public will and finally end animal testing for new cosmetics sold in Europe with our petition at www.NoCruelCosmetics.org"