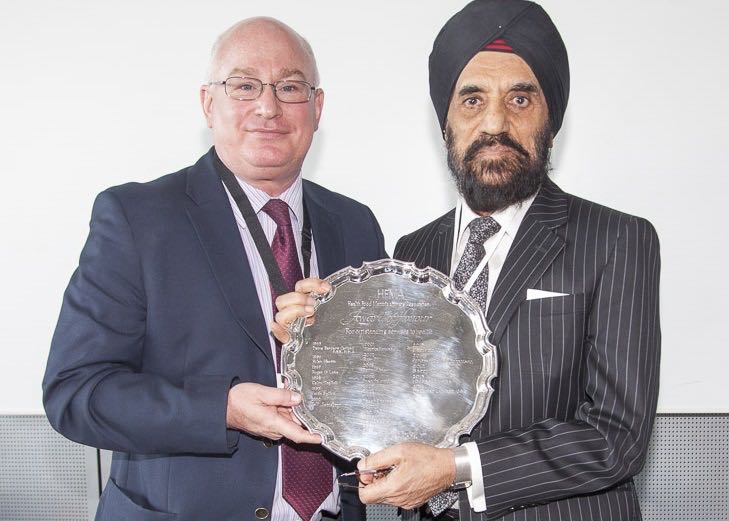 The Health Food Manufacturers' Association (HFMA) has named Dr Kartar Lalvani OBE as the winner of this year's Maurice Hanssen Award of Honour.
The HFMA said that Dr Lalvani won the award for his passion and innovation in helping to shape the industry throughout his professional life.
Dr Lalvani founded Vitabiotics in 1972, launching the company's first supplement, Omega-H3 capsules, one of the first comprehensive multivitamins. He also pioneered the work of scientists working in the field of vitamin B12 and neural tube defects, and on the basis of this and global scientific evidence, the spina bifida organization Shine announced the first ever update to its official recommendation, to take folic acid and B12 during pregnancy.
Speaking about the award, Dr Lalvani said: "I am deeply grateful and humbled to receive this great honour and would like to thank the HFMA for its kind consideration and recognition. It indeed means a great deal to me personally to receive such a prestigious award, especially in this 50th anniversary year of the HFMA and from the industry that I care so passionately about. Thank you once again and the very best of luck to the HFMA for the next 50 years!"
"In our 50th anniversary year the HFMA Council was unanimous in its choice of this year's very worthy winner," said HFMA executive director Graham Keen. "Kartar, who now well into his 80s, shows no sign of slowing down or reducing his support or great passion for the industry that he clearly loves so much."