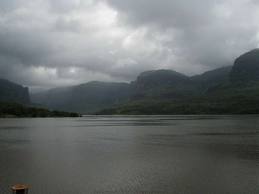 International experts in health and nutrition are calling for some food staples in Scotland to be fortified with vitamin D.
The call comes as evidence linking vitamin D deficiency with the high levels of Multiple Sclerosis in Scotland continues to grow.
Low levels of sunlight in Scotland and inadequate intake of dietary sources of the vitamin, such as oily fish, are believed to be causing widespread deficiency problems.
Professor George Ebers of the Nuffield Department of Clinical Neurosciences at Oxford University told The Guardian recently that the evidence is now good enough to justify dosing the entire population with vitamin D. This month Ebers' team published research showing evidence of a genetic link between a inability of the body to make vitamin D and MS.
Professor Ebers says the challenge is now to persuade the public health authorities that they should supplement the general population. While this approach has the support of the MS campaign group Shine On Scotland, there is concern in some quarters about the desirability of 'mass medication'. Scotland's chief medical officer Sir Harry Burns says evidence needs to be gathered from "well conducted randomized studies in large populations" before fortification plans are given the green light
But US expert,  Bruce Hollis, professor of paediatrics and biochemistry at the Medical University of South Carolina — who travelled to Scotland in 2004 to press the case for supplementation — told The Guardian that "a randomized trial will never happen" and believes resistance from public health authorities — "people who haven't been studying this for 30 years" — is putting people's health at risk.
Picture: Ain't no sunshine