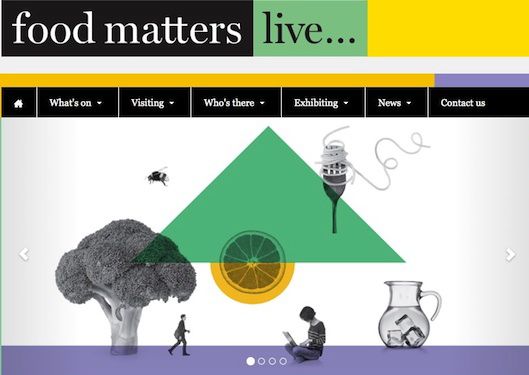 A new annual event is being launched this year that aims to tackle the relationship between food, health and nutrition.
Food Matters Live is taking place at ExCel from 18-20 November and will bring together members of the food and drink industry – including retailers, food service providers, government – and those working in nutrition and health to work together to can work together to deliver more nutritious products that will ultimately transform the nation's eating habits.
David Wood, director of Food Matters Live, commented on the launch: "We have launched Food Matters Live because we believe there is a very real need for the key stakeholders in this sector to work together more closely – both to find better solutions to the impact of diet upon health – and to stimulate further innovation and developments in our food and drink industry."
Food Matters Live will include debates on a range of topics, ranging from the complex issues affecting the nutritional state of the nation to new developments in food science, and a series of 80 seminars, featuring over 300 speakers, on themes ranging from successful ways to reduce salt, sugar and fat, to the marketing potential for brands that drive healthy food choice, and the factors driving growth in nutrition for health and wellbeing. Over 250 exhibitors are expected at the event.
Speakers include: Soil Association chief executive Helen Browning; Professor Judith Buttriss,director general, British Nutrition Foundation; chef Angela Hartnett; Patrick Holden, founder, The Sustainable Food Trust; Professor David Haslam, GP and chair of the National Obesity Forum; Michael Mosley, science journalist and producer; and Luciana Berger MP, Shadow Public Health Minister.
For more information, visit www.foodmatterslive.com.