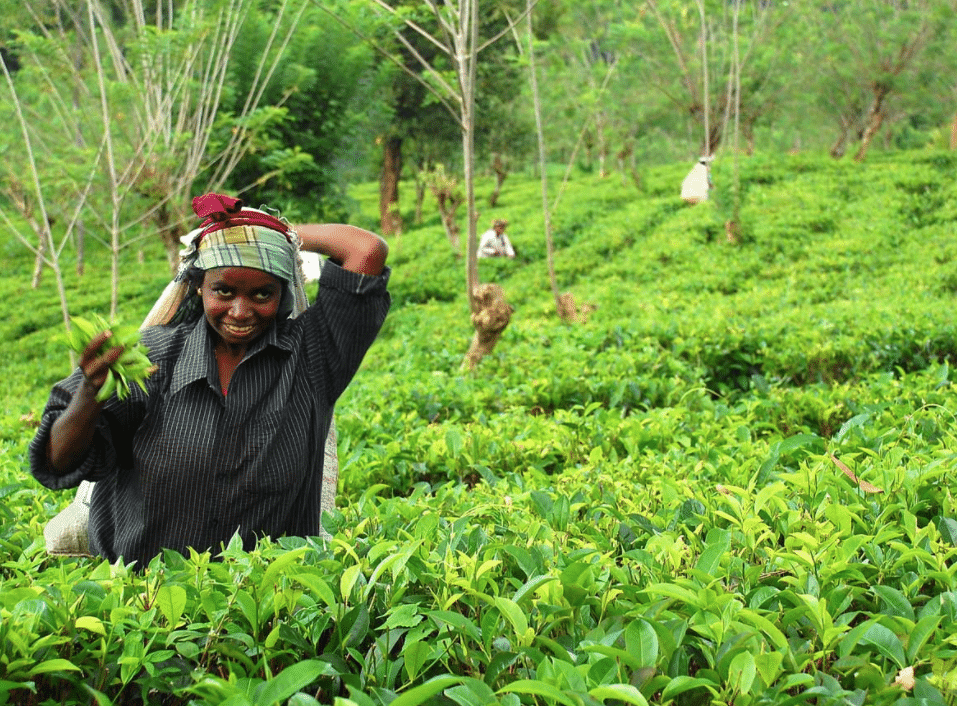 Suranga Herath, CEO of English Tea Shop, publishes 'top tips' on how independents can 'lead the way' in combating global warming through their careful choices and sustainable practices.
Referencing numerous recent stories which have predicted an 'imminent crisis' in global agriculture and mass loss of wildlife, Herath says the future looks 'bleak' and 'predictable' but suggests that if small businesses stay 'in control of every aspect of operations and the supply chain', a positive impact could be made on the planet's worsening situation.
"To avert environmental disaster, the future has to be organic"
Herath's advice centres around how the independent food and drink businesses can promote sustainability in food production practices. "Unlike larger businesses, independent producers tend to be more agile and this makes us more responsive to the world around us. It also gives us the licence to try new things, to disrupt and to innovate. At a time when most environmental warnings are disregarded, the leadership and vision of independent businesses has never been more vital," says Herath.
"In particular, I believe that we have the ability – and indeed the obligation – to show how environmentally sustainable practices and long-term business growth can go hand in hand. By doing this, I believe we can lead the way for industry as a whole," he continues.
Here, in his own words, Herath identifies four main ways in which the natural and organic sector of independent food and drink producers can make the most impact:
By showcasing the benefits of a transparent supply chain: Thanks to the introduction of the Modern Slavery Act, transparency in supply chains has quickly become one of the biggest topics of the day. Smaller, independent businesses are much better placed to keep their supply chains transparent by adopting models such as direct trade.
By pioneering new ways of working more closely with suppliers such as farmers: Smaller businesses are more able to develop close and personal relationships that reward long-term dedication. In my view, supporting farmers by developing and improving their practices is absolutely crucial when it comes to lessening the impact of food production on the environment. That's why at English Tea Shop we build incredibly close relationships with our tea farmers in Sri Lanka and offer them a huge amount of advice and support. This helps them to improve their farming practices, it helps reduce he strain on the environment and – crucially for us – it gives us access to exceptionally good quality tea.
By driving demand for organic: After a lull, consumer demand for organic produce is rising once again and I believe independent companies played a big role in driving and meeting this demand. In my view, to avert environmental disaster, the future has to be organic. Independent companies have the freedom to invest in this, placing them in prime position as demand continues to grow. That's why this year my company went 100% organic and we haven't looked back since!
By showing how a focus on sustainable development can lead directly to strong, long-term growth: There's a common view that sustainability is anathema to growth, but I couldn't disagree more and I believe that we are entering a new era where sustainably-minded businesses will be the ones to grow most quickly. Smaller independent businesses have a huge role to play in proving to a wider audience that a sustainable business model which shares value through the chain can facilitate fast growth.
"We can no longer afford to ignore the impact our business has on the environment"
"All in all, we can no longer afford to ignore the impact our business has on the environment. It is by pushing our boundaries through innovating products, methods and structures that we as independents can actively carry the sustainability agenda forward. Together, we are better placed to drive industrywide change – so why wait?" Herath concludes.