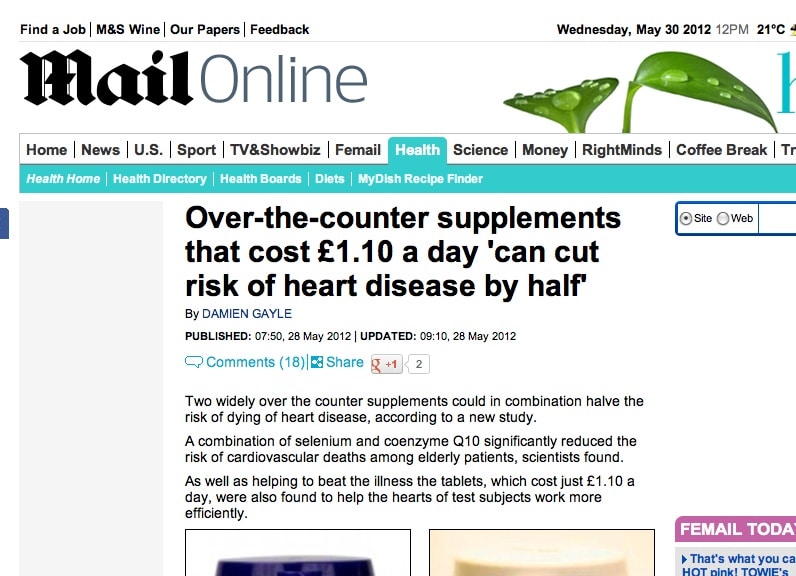 Swedish scientists have shown that supplementing with a combination of selenium and coenzyme Q10 could halve the risk of dying from heart disease, reports the Daily Mail, Daily Express and others.
The Swedish scientists, based at the renowned Karolinska Institutet, led by Dr Urban Alehagen, carried out a study of 443 healthy men and women aged between 70 and 88.
Participants received either 200mg per day of CoQ10 capsules and 200µg of organic selenium yeast tablets, or a placebo, for 48 months.
The scientists found that 5.9 per cent of participants in the supplementation group had died of heart disease after five years, compared to 12.9 per cent of those in the placebo group.