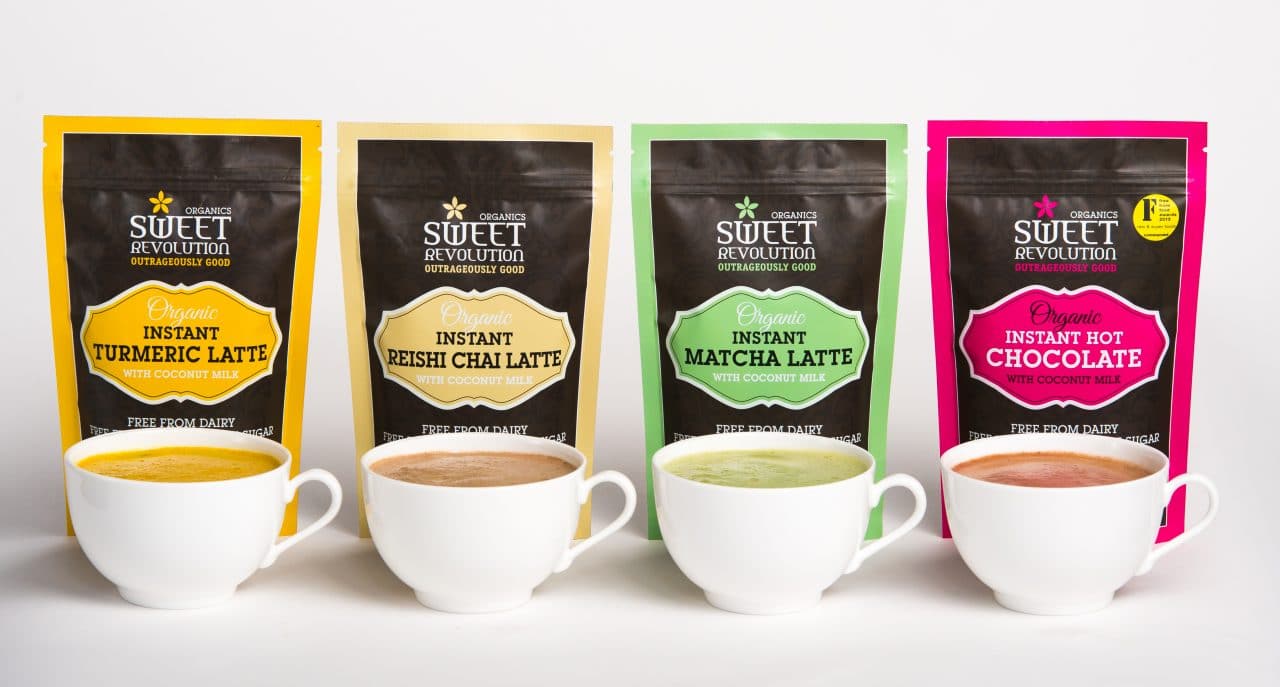 Sweet Revolution's new on-the-go instant organic drinks combine coconut milk powder with unrefined, raw coconut sugar, superfoods and spices.
The four available varieties are: Hot Chocolate; Matcha Latte; Reishi Chai Latte; and Turmeric Latte.
"We use raw cacao in our hot chocolate and the very trendy superfoods turmeric and matcha green tea in two of our lattes," says founder Jane Nicholls. "Our third latte uses reishi mushroom powder, forecast in the media to be 'the next kale'."
The company sources all its ingredients with care and ensure they know where, how and by whom they're grown and harvested. The company's first consideration is the quality and health credentials of each ingredient, it says, but equally important is that it must taste delicious. "We believe we have created a range of drinks which satisfy both these requirements," says Nicholls.
The lattes are vegan, dairy- and gluten-free, and are made by simply adding water.