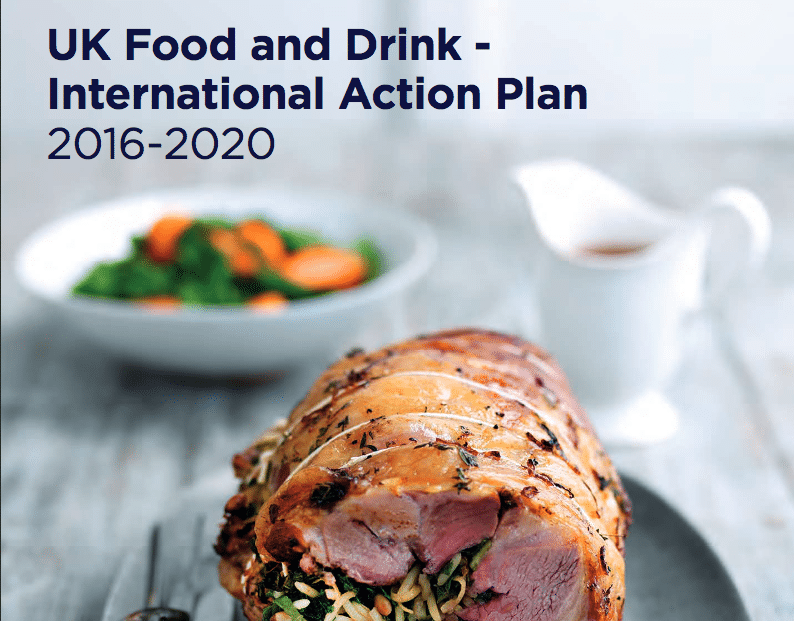 The Government's UK Food and Drink: International Action Plan 2016 to 2020 has been published to set out how it will work together with industry to create opportunities and increase capability for UK exporters over the next five years.
The plan was launched by Environment Secretary, Andrea Leadsom, during a visit to the SIAL Paris food trade fair on 18 October.
Developed jointly with Government and industry, including trade associations – including Soil Association Certification – and companies, the action plan emphasizes the importance of the natural and organic sector in future exports.
"The UK has one of the most advanced markets for natural, organic and 'free-from' products, which offers consumers additional reassurance about the integrity of their food," the report says. "There is a global demand for healthy, safe food from a secure supply chain; our products meet that demand, and in doing so can attract a premium.
Lee Holdstock, trade relations manager at Soil Association Certification, commented: "DEFRA and the Department for International Trade today launched the Government's five-year Food & Drink Export Action Plan. Officially launched at SIAL in Paris by Defra's Secretary of State, the action plan sets out how the Government and industry will work together in partnership to deliver this boost in UK food exports. Soil Association Certification is one of 18 key food trade organizations who have contributed to the draft report, which acknowledges the significant role trade organizations will play in shaping the Government's ambition.
"Many of the markets DEFRA and DIT have specifically focused on are showing strong growth in organic, and the report recognizes the UK's world leading standards of animal welfare, traceability and sustainability as key to increasing overseas demand for UK food."
To find out more about the Soil Association's support for the exporters mentioned in the report, visit the organization's Export Support pages.