During its end-of-year virtual AGM this month Health Stores Ireland surprised two of Ireland's best-known industry advocates with Special Recognition Awards, for their work in protecting the freedom of choice in natural health.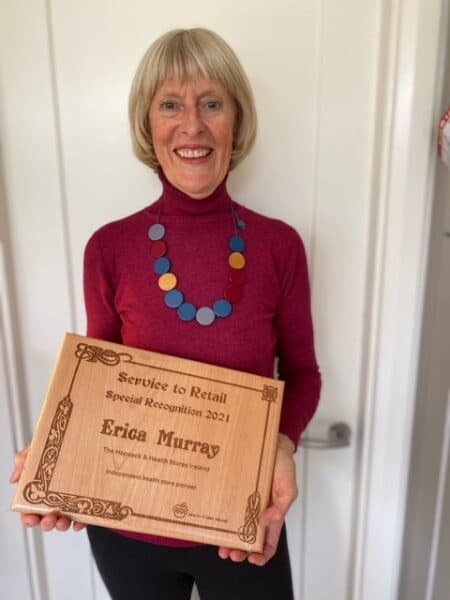 Gerald Coffer, Health Stores Ireland president, described these awards – given to Erica Murray of the Hopsack in Dublin and Jonathan Griffith of the Natural Medicine Company – as 'overdue'.
"From battles around Traditional Herbal Medicines Directives to the recent Stop The Vat Campaign, these two … have been driving from the front and been generous with their time and energy for the betterment of everyone," he said.
The plaques for Murray's Special Recognition for Retail Award and Griffith's Special Recognition for Industry Award were presented by family members who had covertly joined the virtual meeting.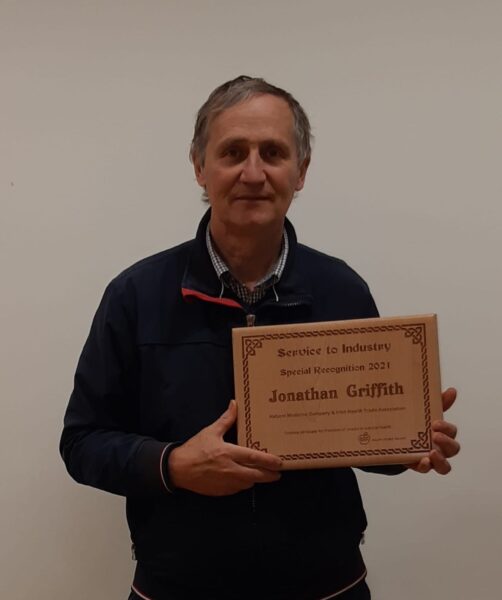 Murray told the AGM she was 'delighted' to receive the award alongside her friend and fellow campaigner, while Griffith said he viewed the health food sector as 'family' and would happily continue working with retailers to protect and improve it for the benefit of everyone.