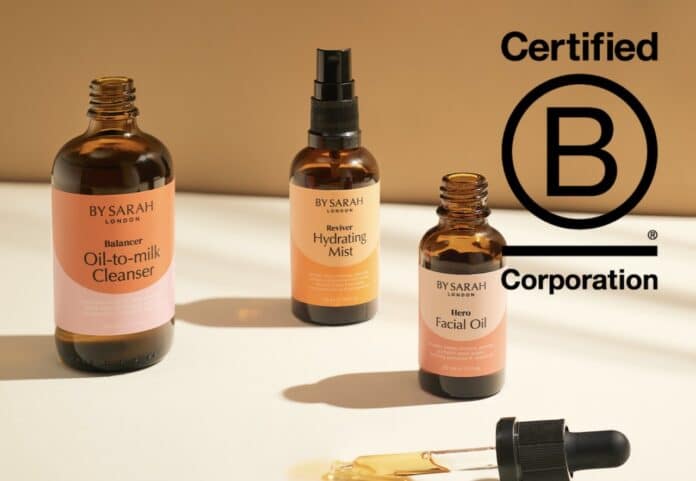 Bite-size pieces of news from Natural Products News
By Sarah London has become a certified B Corporation, the first independently-owned and female-founded skincare brand in the UK to have achieved B Corp status.
Personalized nutrition platform Vitl has announced distribution via Deliveroo across London and a listing with Holland & Barrett in the UK and Ireland – its first retail launch outside the UK.
Remedy marked World Kombucha Day (21 February) with a new UK product launch, Wild Berry, which will initially be stocked at Tesco in a multipack can format.
Toro Loco Blanco is a new sustainable, certified organic, vegan wine available in the UK. Incorporating Viura and Sauvignon Blanc grapes, it is described as fresh with citrus, green apple and floral notes.
Soo Cieszynska, who has been in the natural products industry since 2007, has joined the Huxley Europe team as business development manager.
In a new deal for Yooma, 51 Vitality CBD SKUs, five CBD oils from Blossom and four MYO CBD SKUs are available for purchase on eBay, who will now host the widest distribution of Vitality CBD products.
London Cookie Dough brand Doughlicious has announced a new listing with Waitrose for Dough•Chi, its home-grown rival to Japanese Mochi  – a frozen treat which combines ice cream wrapped in cookie dough.
Plant Lash has launched what it says is an industry first: biodegradable, vegan and cruelty-free false lashes along with an innovative adhesive eyeliner pen for perfect lash application.
CBD health and wellness brand Love Hemp has launched on eBay in the UK. A number of the brand's products have been listed including its range of sprays, drops and edibles.
After beating off competition at a successful tender, teapigs is launching into Virgin Atlantic's Upper Class and Clubhouse to bring its teas and infusions to thousands of thirsty travellers.
Irish lifestyle brand VOYA is expanding its portfolio, launching at The Spa at Four Seasons Hotel Ten Trinity Square, London, which will offer an exclusive organic indulgence spiced mud rasul treatment, developed especially for the hotel.
Scentered's new Home Spa TLC Set is designed to help soothe tensions, aches and pains with its LOVE Aromatherapy Balm, travel-sized ESCAPE Aromatherapy Balm and Lavender Wheat Bag.
The Cheeky Panda's latest Seedrs crowdfunding round has raised over £2 million in the first week, rocketing past its current crowdfund target by 202%. The round closes on 14 March.