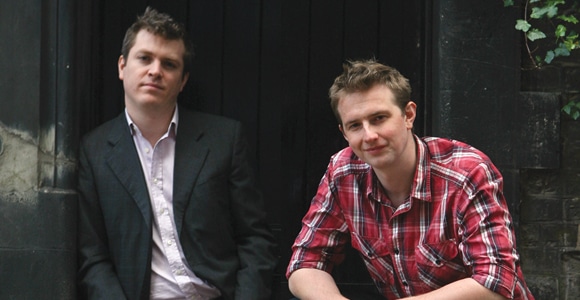 Inventive. Genuine. Revolutionary.
These are just some of the ways you've described the people you've already nominated for our Who's Who in Natural Beauty list 2012.
Since the voting launched, our inbox has been deluged with industry insiders keen to nominate the people who've made a real difference to the natural beauty sector in the past year.
Haven't made your nomination yet? There's still time (just). It's simple and free – to find out how skip to the next paragraph. All we ask is that you must be part of the natural beauty industry.
But hurry, all nominations must be received by August 12 2011.
How to have your say
Just send up to five nominations for Who's Who in Natural Beauty 2012 to [email protected], including the reason each person deserves to be nominated.
Remember that casting a vote doesn't exclude you from being nominated yourself.
And the winners are…
Once your nominations have been compiled and counted the top 20 will be revealed at the Natural Beauty Yearbook 2012's launch party this October. Everyone who's made the list will be profiled in the printed version.
The 2011 top 20 in full
1. Simon Duffy and Rhodri Ferrier (Bulldog co-founders)
2. Samantha Burlton (SoOrganic founder)
3. Charlotte Vohtz (Green People founder)
4. Kirstie Allen and Luke Sherrif (Pinks Boutique co-founders)
5. Abi and Margaret Weeds (Essential Care co-founders)
6. Jo Fairley and Sarah Stacey (Beauty journalists)
7. Cheryl Thallon (Viridian Nutrition founder)
8. Alexander and Kim Barani (Kinetic co-founders)
9. Janey Lee Grace (Natural advocate)
10. Lula Braithwaite (LoveLula.com founder)
11. Rebecca Hopkins, Clare Hopkins and Sian Jones (Balance Me co-directors)
12. Nic White (EarthSolutions owner)
13. Catherine de Groot and Sarah Gibbs (Trilogy co-founders)
14. Janine Carroll (Nature's Dream managing director)
15. Tracey Robinson nee Hollom (Vert PR)
16. Al Overton (Beauty buyer at Planet Organic)
17. Sunita Passi (Tri-Dosha founder)
18. Andrew Dixon (Burt's Bees European MD)
19. Simon Ford (Melvita UK brand manager)
20. Louise Galvin (Celebrity hair colourist)