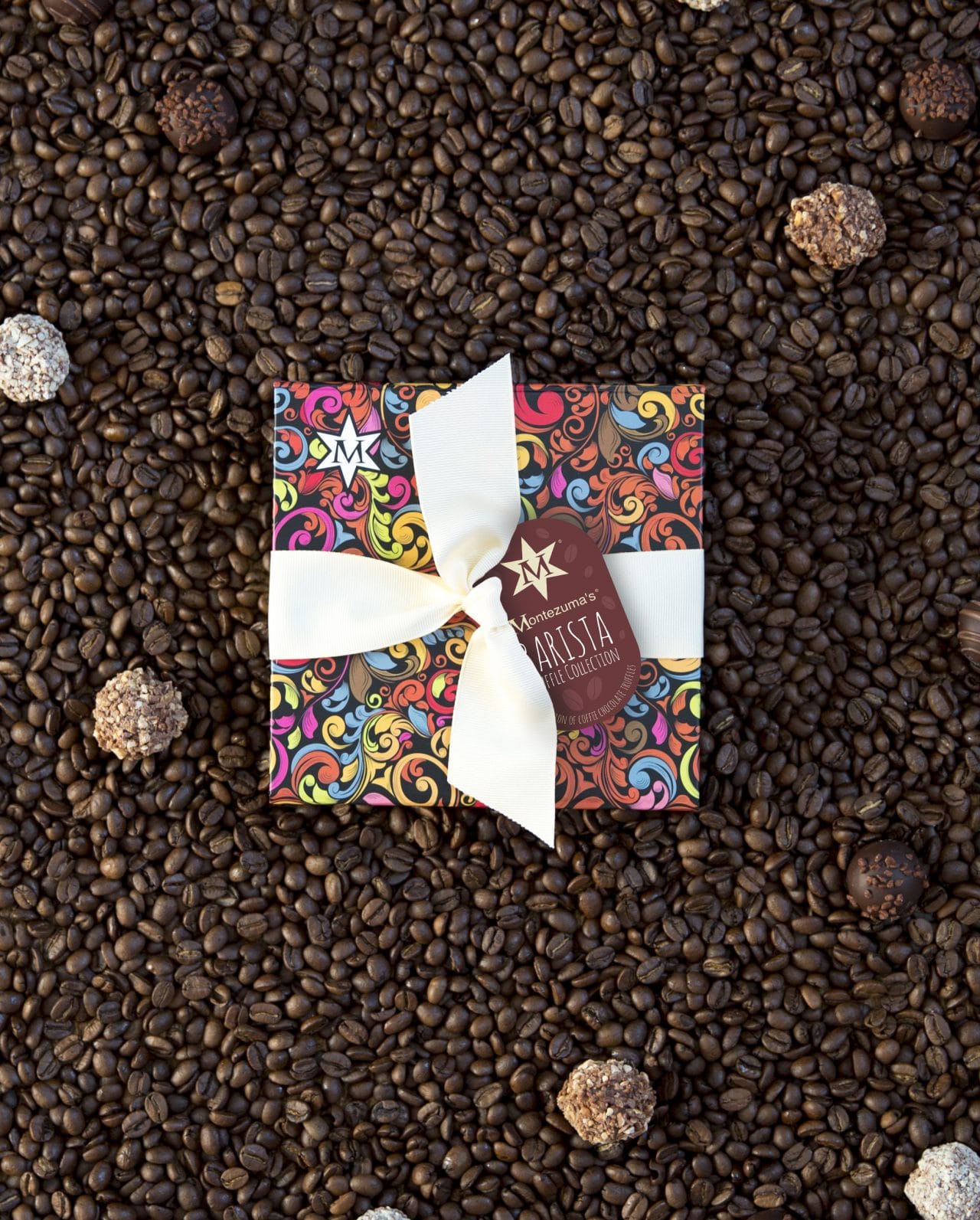 Montezuma's has announced a number of new products, including a new coffee truffle collection as well as some Father's Day treats.
The Barista truffle range is based on popular coffee flavours and comprises three new varieties that will sit alongside the brand's existing Colombian Cappuccino truffle in a collection of 16 chocolates.
The new truffles are: Hazelnut Latte, a milk chocolate truffle dusted with hazelnut nibs; Caramel Espresso, a dark chocolate ball encasing a smooth caramel truffle; and Americano, a dark chocolate and coffee truffle coated with coffee nibs. The Colombian Cappuccino is a milk and white chocolate truffle with fresh coffee and natural mocha.
"Our Colombian Cappuccino truffle has been such a hit we decided to develop a range of rich truffles infused with classic coffee blends for all palettes," explained Helen Pattinson, Montezuma's co-founder. "Combining sweet, nutty and intense flavours we know these truffles are the perfect accompaniment for any occasion. An after-dinner chocolate, mid-morning pick me up or whenever you have the need for a coffee and chocolate fix!"
The Father's Day range for 2017 includes a Truffle Box, a branded Best Dad Build a Bar, a selection box with eight 100g bars and a Drinking Chocolate mug filled with chocolates. There is also a limited edition Milk Chocolate with Honeycomb and Biscuit Best Dad bar.
The Truffle Boxes contain 16 truffles and come in Dark Chocolate with Coffee and Hazelnut; Riche Milk Chocolate and Peanut Butter; Dark Chocolate with Madagascan Vanilla; and Milk Chocolate with Runny Salted Caramel.
The Barista truffles are available from April and the Father's Day range is available from 15 May.