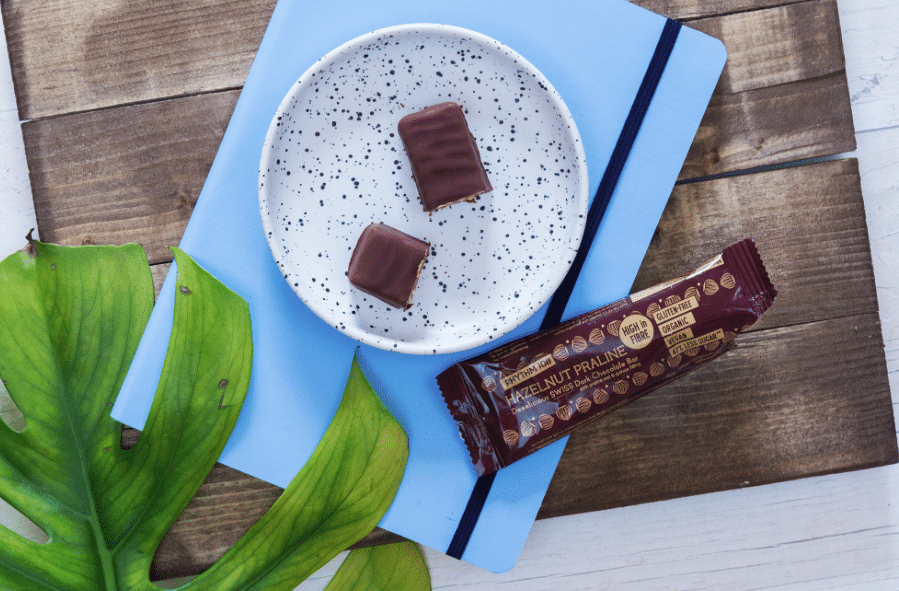 Rhythm108 gluten-free, dairy-free and refined sugar-free chocolate bars are now being stocked in 415 Sainsbury's Local Stores.
The latest snack from Made for Drink is the limited edition 100% plant-based Patacones Plantain Chips.
Peanut Hottie Peanut Butter Powder is now being stocked across 782 Tesco stores nationwide.
BEPPS, the UK's first range of black-eyed pea puffs, has announced its first supermarket listing with Tesco.
Fallon Holiday, daughter of MD Robin, has joined CLF in its customer services department.
British, organic and independent Joe's Tea Co has launched on the online shelves of Ocado.com.
Upton's Naturals Jackfruit is now available at Sainsbury's stores across the UK.
The Primal Pantry Protein bars have been listed in over 300 BP M&S Simply Food sites across the UK.
Herbal teas and infusions brand Heath & Heather has introduced seven SKUs into Tesco.
Vevolution is returning on 10 November to a bigger venue – the iconic British Film Institute (BFI) on London's Southbank – with speakers including Best selling authors BOSH! And King CookDaily.
International Taste Solutions has launched a natural solution to sugar and artificial sweeteners in the form of SweetLITE Super.
Unbeelievble Health has been awarded winner of Best Immunity Booster for its Bee Prepared Max Strength capsules, in Psychologies magazine's October issue.
Viridian Nutrition is supporting a cruelty-free art exhibition by vegan artist David Dane's for the second year running.
Bravura Foods has announced that ten products from Panda liquorice, Freedom Mallows, Captain Kombucha and Vegan Bakery are now being listed in Morrisons.