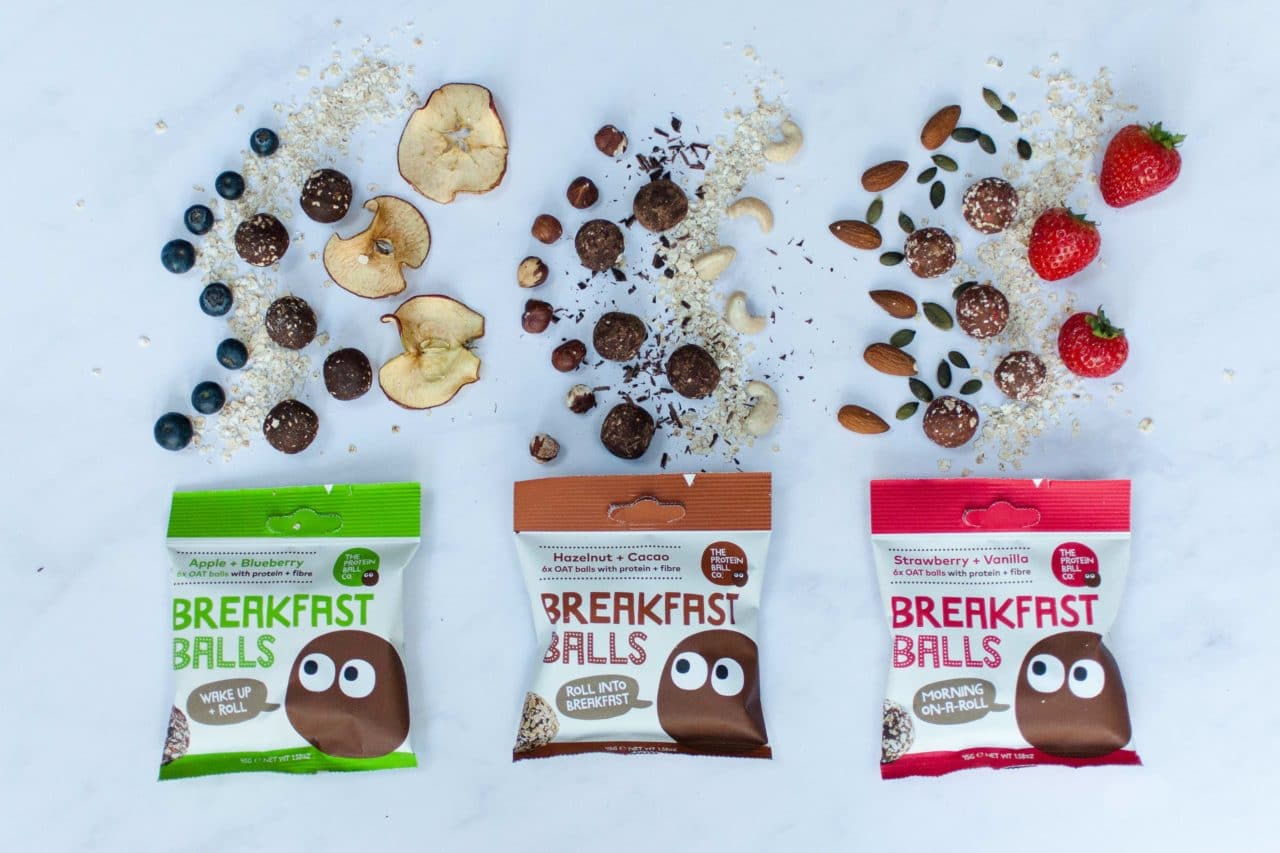 Sussex-based The Protein Ball Co has been awarded Orangutan Alliance Certification for its three-strong Breakfast Balls line.
The Groovy Food Company has listed two of its Organic Agave Chocolate Sauces and Flavoured Agave Nectar Sauces with Ocado.
Natural Balance Foods has introduced two new flavours to the Nākd range: Salted Caramel and Coffee & Walnut.
MOJU has introduced its new Cold-Pressed Ginger shots multipack into Sainsbury's stores.
Whole Earth's recently launched Dark Roasted Peanut Butters are now available in Waitrose.
After launching ten years ago in Brighton, VegfestUK is returning to the Brighton Centre on March 23-24 2019.
Honeybuns has created three new vegan cakes in the form of Millionaire's Slice, Dark Chocolate Brownie and Oaty Raspberry Bar.
Hawker's Snacks has launched a range of popped chips made from soya and potato certified by the Vegan Society. Flavours include Cheese & Onion, Smokey Barbecue, Sweet Chilli and Salt & Vinegar.
Profusion has launched a four-strong range of free-from pasta: Yellow Lentil Lasagne; Red Lentil Spaghetti; Chickpea Penne; and Green Pea Penne.
British drink brand Flyte has reformulated its recipe to vegan and is launching a range of sustainable aluminium can SKUs in both its Green Mango and Red Berries varieties.
The Cheeky Panda has announced that its product range, including pocket tissues, toilet roll and baby wet wipes, will be stocked in WHSmith, marking its first high street retail venture.