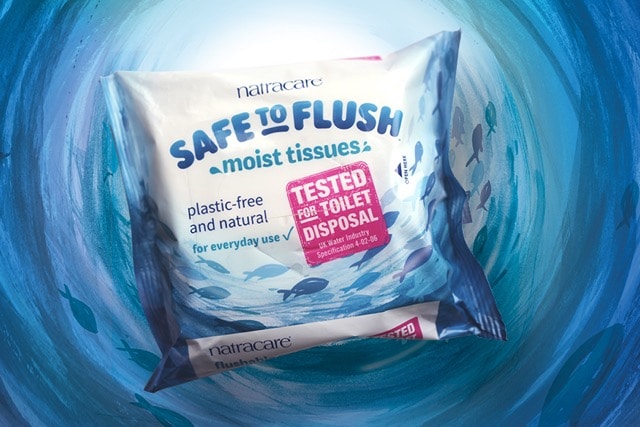 Growing concern about the presence of fatbergs in the UK's sewers, along with mounting plastic pollution in the world's oceans, has led organic personal hygiene brand Natracare to develop and launch what it says is Europe's 'first truly flushable' moist tissue wipe.
While many wipes on the market claim to be flushable, they often contain 'hidden plastics' and wood pulp which don't sufficiently break down, causing extensive blockages to drains and sewers. With the global wet wipes market valued at £450 billion – and an average use of 14,000 wipes every second – Natracare says its new Safe to Flush Moist Tissues will 'come as a relief' to the sewerage companies which spend in the region of £100 million a year fixing 366,000 blockages.
The new wipes are reported to be the 'first and only' to date which meet Water UK's requirements under its new universal testing specification, which involves rigorous assessments of how effectively the wipes break down in drains, and which tests for residual contaminant materials. Under Water UK's guidelines, Natracare's new wipes have been deemed '100% plastic-free, compostable and made with natural and organic ingredients'.
The industry said it could never be achieved. We are pleased to have proved them totally wrong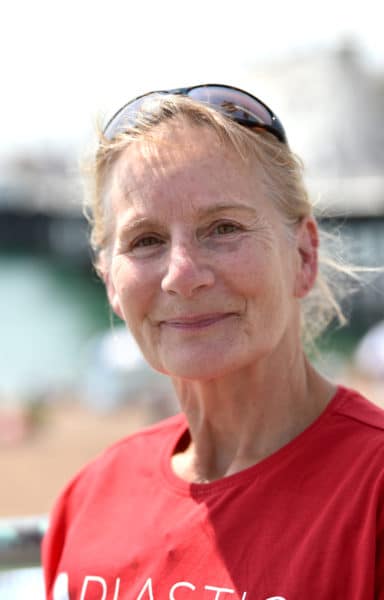 Natracare's founder and director Susie Hewson comments: "For the longest time, big toilet paper brands have been pedalling products hidden with plastics that claim to be 'flushable'. We hope Water UK's new standard and our new organic flushable moist tissue will create more transparency – which will lead to less plastic pollution. The industry said it could never be achieved. We are pleased to have proved them totally wrong."
Rachel Dyson, who runs Anglian Water's Keep it Clear Programme and leads on the subject of sewer blockage prevention for the UK water industry, speaks of a lack of awareness among the general public. "Most people are unaware that conventional moist toilet wipes have not passed water industry testing and should not be flushed. A moist toilet paper that meets UK water industry tests is a real game changer and we hope many other companies will follow this lead. However, baby wipes and other wipes displaying a Do Not Flush logo remain the main type of wipe found in sewer blockages that can lead to flooding.
A moist toilet paper that meets UK water industry tests is a real game changer and we hope many other companies will follow this lead
"We're working with organizations such as the Marine Conservation Society and Natracare to raise awareness of the environmental and social issues caused by flushing such waste. We hope this new Fine to Flush specification and biodegradable wet wipe will be an important step forward in the battle against blockages."