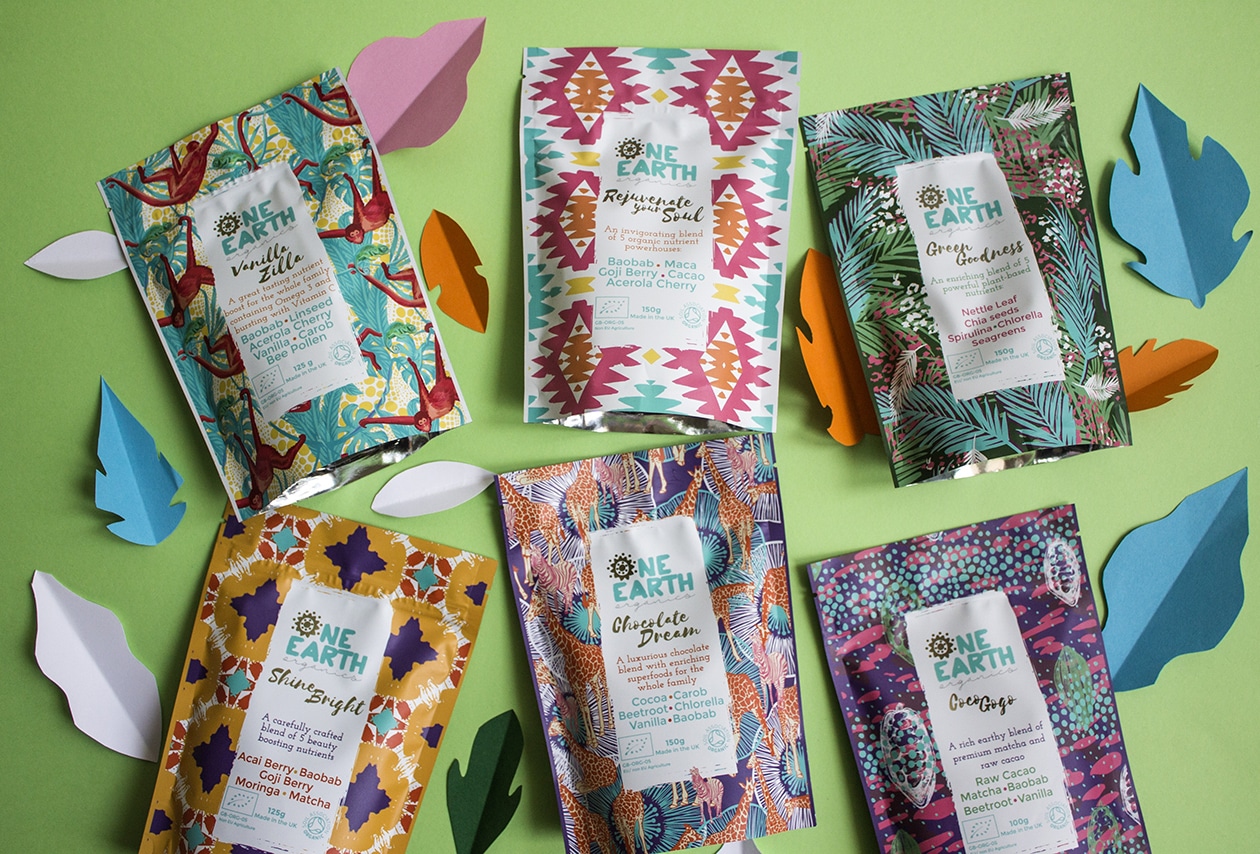 One Earth Organics has launched with a range of superfood blends using only ethical and sustainable ingredients.
The offer consists of six blends, which can be used as a nutritional boost for foods such as smoothies, porridge and yoghurts. Four of the blends are aimed at adults: Rejuvenate Your Soul gives a natural energy release featuring maca root, baobab, goji berries, raw cacao and acerola cherry; Shine Bright is designed to nourish skin; Green Goodness is full of iodine and combines fairwild nettle leaf, chia seeds, spirulina, chlorella and seagreens; and Coco Go Go is an antioxidant with matcha and raw cacao. The packaging features bold and eye-catching ethnic patterns.
Chocolate Dream and Vanilla Zilla have been designed for the whole family, but with flavours chosen specifically with children in mind, and the packaging features vibrant zebras and monkeys.
Each blend contains five or six superfoods and botanicals from around the world, ranging from British seagreens to Zimbabwean baobab.
"All our blends are plant-based and rich in a wide range of phytonutrients such as vitamins and minerals, adaptogens, antioxidants, omegas and flavonoids that support all health systems in the body," explains Susan Thirakornratch, who founded the brand with husband Patra.
All the blends are vegan apart from Vanilla Zilla (which contains bee pollen) and all ingredients are certified by The Soil Association.
The brand supports organizations working with rural farmers and harvesters such as B'Ayoba in Zimbabwe, an organization that works with 2,000 families in drought-prone areas in the sustainable harvesting of baobab fruit.